Ashton Court is home to a hot air balloon festival held in Bristol, England. It's also the name our February scrapbooking kit, packed full of the very latest releases from Dear Lizzy and Maggie Holmes. These two designers can always be counted on to bring you bright and happy designs, and this time is no exception. We added our exclusive patterned papers too. Yellows and blues, some reds and pinks mix with a nice balance of white. We've included a whole die cut pack, two different alphabets (one large from American Crafts and one small from Pretty Little Studio), word stickers from Jillibean Soup, puffy stickers, a cheery green shipping tag, and an exclusive stamp set designed by Little Butterfly Wings Design as well. Let Cocoa Daisy's Ashton Court scrapbooking kit take your creative juices to new heights!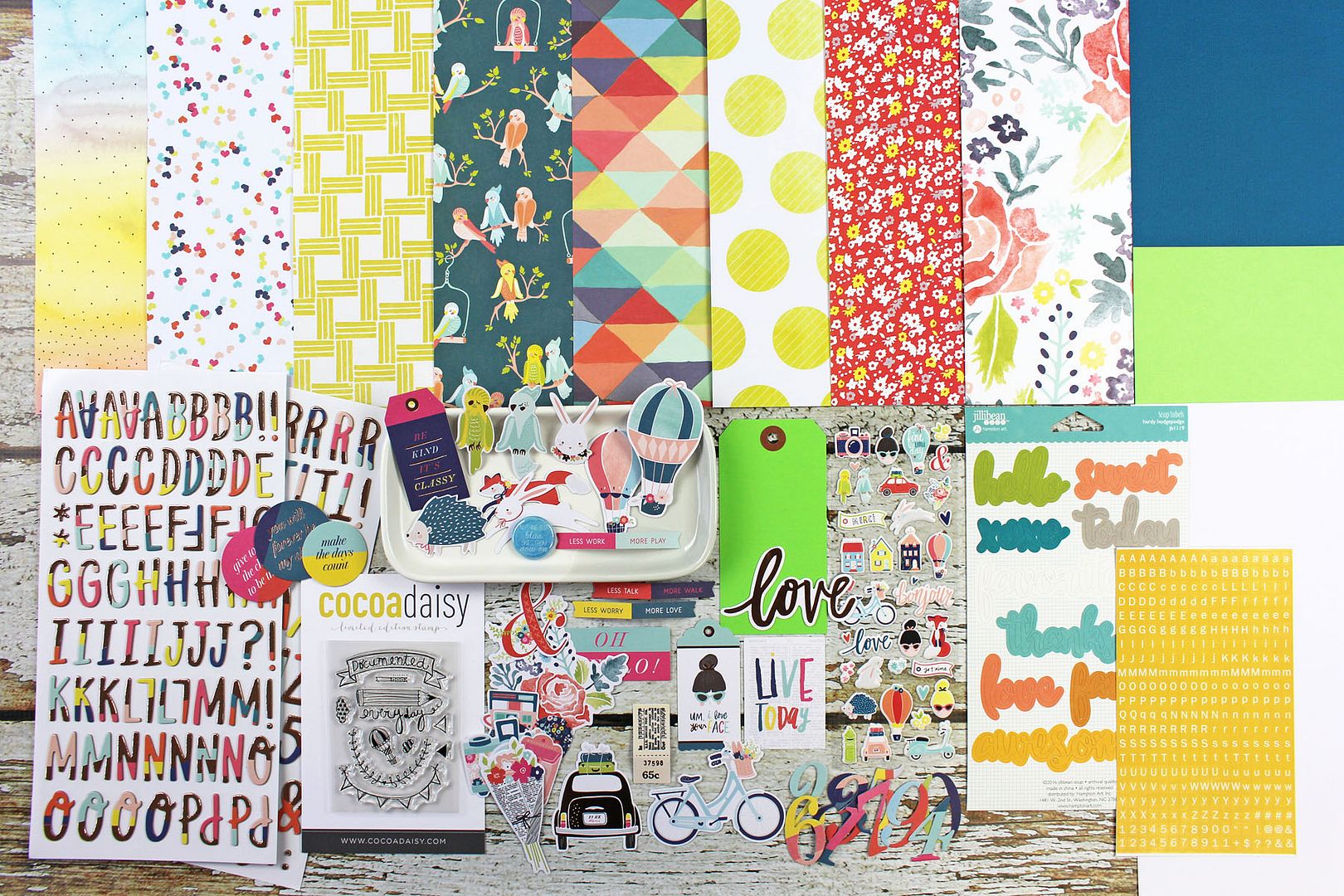 An eclectic mix of patterns from the Dear Lizzy Lovely Day collection and one sheet from Maggie Holmes: Chasing Dreams, make up our Patterned Paper Add On called Night Glow. The variety is just what you need to complete any project you'll create with the Ashton Court scrapbooking kit. You could also use bits and pieces to add to your planning, our Patterned Paper add on works well for both scrapbookers and planners.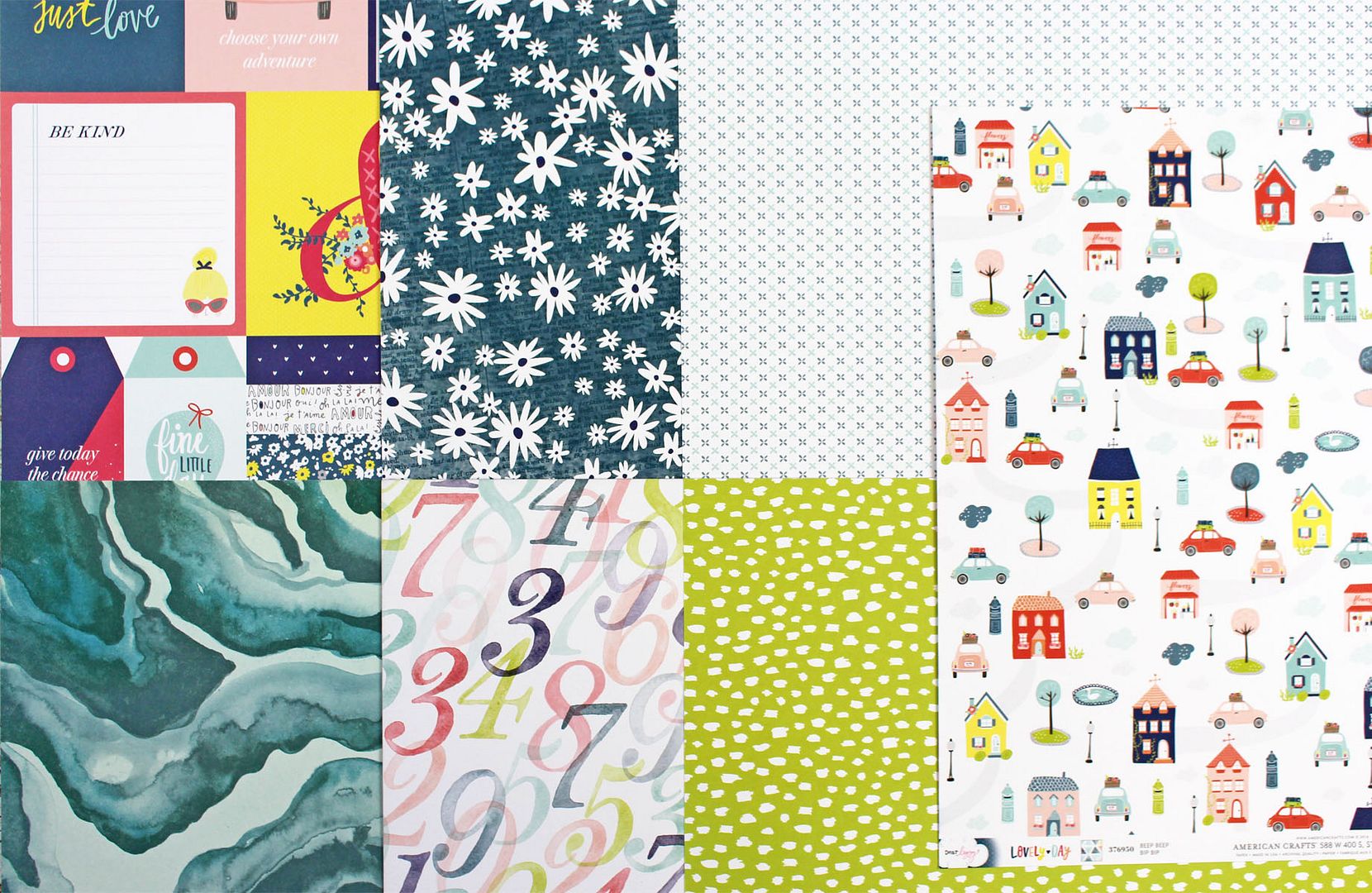 When you are documenting the day to day in February, you're going to be grateful you got your Cocoa Daisy Day in the Life kit. Featuring the artwork of Jaimee Kaiser, there are plenty of graphic and playful cards to choose from. We've included a mix of Jillibean Soup tags that have fun and silly quotes, exclusive die cuts and puffy stickers (also designed by Jaimee), some flair, word phrase and label stickers from Maggie Holmes, and a perfectly sized yellow alphabet sticker sheet. And don't forget our exclusive papers in 6x6 cuts as well as the always welcome stamp set. It's going to be exactly what you need for pocket memory keeping!
Design Team

Posts: 6268
Images: 298
Joined: Jan 7th, '10, 3:47 pm
Location: Denver, CO
Has thanked: 558 times
Been thanked: 628 times
---
Who is online
Users browsing this forum: No registered users and 1 guest