Just a friendly reminder that if you get the main kit or DITL kit, if you order an add on valued at $15 or more, you'll get your own paper copy of the Winter 2013 Scrapbook and Cards Today magazine! So much gorgeous inspiration in there!
What do you love about paper copy magazines? They are getting more and more rare nowadays! I love that I can snuggle in bed and be inspired!
Design Team

Posts: 6268
Images: 298
Joined: Jan 7th, '10, 3:47 pm
Location: Denver, CO
Has thanked: 558 times
Been thanked: 628 times
---
Thats a good deal! I love that mag and its so rare to find a hard copy of a scrapbook magazine, nowadays
Cocoa Daisy

Posts: 1225
Images: 93
Joined: Jan 14th, '11, 1:37 pm
Location: Maryland
Has thanked: 0 time
Been thanked: 0 time
---
Cocoa Daisy

Posts: 3443
Images: 62
Joined: Oct 17th, '11, 9:28 pm
Location: TN
Has thanked: 308 times
Been thanked: 219 times
---
I love that they never run out of batteries.
I love the feel of paper, the sound it makes as I turn the pages, the visual way I can find things I liked at a glance via the dog-eared corners. I rarely revisit ebooks and ezines, but I always pick up my hard copies again and again and again.
Lisa
My Creative Blog:
http://www.mypeaceofpaper.blogspot.com
My Family Blog:
http://www.flahertyfamily.typepad.com
Cocoa Daisy

Posts: 2558
Images: 117
Joined: Nov 9th, '11, 11:08 am
Location: Santa Clarita, CA
Has thanked: 495 times
Been thanked: 334 times
---
I'm really loving this perk! The magazine is gorgeous!
Karen
Cocoa Daisy

Posts: 880
Images: 16
Joined: Nov 5th, '11, 10:53 am
Location: Hudson River VAlley - NY
Has thanked: 9 times
Been thanked: 3 times
---
I love the tactile quality of a "real" magazine
Probably the same reason I prefer regular scrapbooking over digital
Christine

Cocoa Daisy

Posts: 5632
Images: 731
Joined: Mar 17th, '07, 8:37 pm
Has thanked: 153 times
Been thanked: 564 times
---
I need to subscribe to this mag! Loved flipping thru it at CDs house in September it's really awesome!
Cocoa Daisy

Posts: 1443
Images: 183
Joined: Feb 25th, '11, 2:12 pm
Has thanked: 0 time
Been thanked: 18 times
---
Paper is so convenient. I am really liking the quality of these magazines!! I won this sub from the crop here (and the 2014 calendar/planner) and love thumbing through them. I don't own a kindle or any sort of e-reader because I like to touch things. I use sketches to scrap and print them out because running to my computer or having to press a button to get the image to come back up on my phone just doesn't work for me.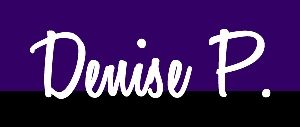 Daisy Girl

Posts: 106
Images: 1
Joined: Jun 28th, '13, 7:11 pm
Has thanked: 0 time
Been thanked: 0 time
---
---
Who is online
Users browsing this forum: No registered users and 2 guests