Where would you most like to live?

That has changed for me over the years. I do love Montana for many reasons but the lack of sun in the winter has become an increasing problem for me. I want sunshine. I think ideally I would love to some day live part of the year here in Missoula and part of the year by the ocean in the sunshine. That sounds heavenly. I don't know if that will ever happen but a girl can dream.
Cocoa Daisy

Posts: 11301
Images: 472
Joined: Aug 13th, '10, 8:02 am
Has thanked: 454 times
Been thanked: 768 times
---
I often wondered why so many Michigan people became "Snow Birds" but the older I get, the more I hate the lack of sun and driving in the snow. So I agree with Denise, all things being financially doable, I would find a mid-winter warm retreat to go to in the winter. Somewhere by an ocean and warm weather and SUNSHINE
Cocoa Daisy

Posts: 4867
Images: 166
Joined: Mar 17th, '12, 7:45 pm
Location: Mid-Michigan
Has thanked: 1052 times
Been thanked: 662 times
---
On the same block as my parents.
I really wouldn't care where that is...they are just such a great help and they are my best friends too! So when we lived in Minnesota for the 11 months we did, it was a taste of how great it was to be by them. Living 12 hours away in a different state is no fun, but I am slowly trying to see the reason why we ended up back in Michigan.
I would live anywhere warmer, if we could! There is hopes that it will happen one day with Chip in his golf business. I have a feeling we will live one place for half the year, and another place for the other half once the kids are out of school. Which is a long way off from now!
But yes, Amen to sunshine!!
It makes such a difference in health and moods, it seems!

Cocoa Daisy

Posts: 2648
Images: 217
Joined: Jul 5th, '12, 2:08 pm
Location: Michigan, USA
Has thanked: 161 times
Been thanked: 157 times
---
DeniseM wrote:Where would you most like to live?

That has changed for me over the years. I do love Montana for many reasons but the lack of sun in the winter has become an increasing problem for me. I want sunshine. I think ideally I would love to some day live part of the year here in Missoula and part of the year by the ocean in the sunshine. That sounds heavenly. I don't know if that will ever happen but a girl can dream.
Montana is gorgeous!! I wouldn't mind living there in the summers and in Florida in the winters.
We have been discussing this as a whole in my family of late. My mom just visited last week and told me she wants to move by me (she even found a home she loved while here!)-which would be great as she is 80 and more frail than in the past, and it makes me nervous that she drives solo such long distances to see me (MO) and my sister (FL) and she is a snowbird from WI to FL. My dad is content to stay in Wisconsin. He is not a warm weather kind of guy. All that to say, besides my aging parents and figuring out where there final homes will be, Mick and I are thinking about what to do when our oldest graduates in a year. We are thinking of downsizing, keeping our cabin, and buying something smaller until our youngest graduates and keep saving money to buy a place in warmer climate, probably Florida.

Cocoa Daisy

Posts: 2961
Images: 489
Joined: Oct 1st, '11, 1:02 am
Has thanked: 1006 times
Been thanked: 370 times
---
oh so many places!
but near/on the ocean...being a west coast island girl, the ocean is something i miss every day!
we plan to move to the east next summer...
but i could pick and move just to experience life somewhere else to many places...
i'd live in england, and italy, and france, and greece, and scotland, spain, the netherlands....
to name a few. i've gypsy blood roving in me
Cocoa Daisy

Posts: 910
Images: 71
Joined: Apr 3rd, '09, 4:48 pm
Location: canada
Has thanked: 192 times
Been thanked: 187 times
---
You all know where I'm going to say
We'd been home Friday for about 2 hours, I was unpacking.
Ade asked if I had the opportunity to jump straight back on that plane would I?
That answer was easy.
I wonder if alot of it has to do with weather too.
It feels light and open in Florida.
I miss those sunrises and the sun sets.
All that space.
It feels dark and closed in here.
I guess our ideal would be to keep our home in England and have a place in Florida too.
We do love where we live in England.
Our town is perfectly situated as far as we are concerned.
But we love Florida too.
Design Team

Posts: 16889
Images: 1167
Joined: Apr 1st, '09, 7:28 am
Location: UK
Has thanked: 447 times
Been thanked: 758 times
---
Colorado is really a lovely place, we have sunshine most of the year and the winters aren't terribly bad, it's rarely overcast. It's a good place to live if you need sunshine, but like the seasons. I love that the summers are humid either.
My husband would say on the top of a mountain, far away from people. I'd like a little bit of civilization, but do find a mountaintop in Switzerland appealing. He'd also like to live in a tiny house, have you seen those? I think when I'm 80, I'm not going to want to climb a latter to get to my bed for naps and sleeping. But the idea is intriguing.
I think I would love Victoria, BC. But it might be too cloudy in the end. Colorado has spoiled us. I used to say Minnesota, it didn't matter that it was cold. But now I do like the low humidity and sunshine, so I'd be happy to stay right where I am.
We have started looking at land and thought about planting an apple orchard here along the Front Range.
Design Team

Posts: 6268
Images: 298
Joined: Jan 7th, '10, 3:47 pm
Location: Denver, CO
Has thanked: 558 times
Been thanked: 628 times
---
This is a great question.
My hubby Greg and I are actually right where we wanna be. We have a little beach cottage on the ocean in NE Florida in Ormond By The Sea, a bit North of Daytona and South of Saint Augustine. We moved here in Oct 2012.. so it's been a bit over two years now. We moved fr the cold plains of Fargo ND. It was always a dream of ours too.
So those of you that have a dream of living in a coastal community. don't give up.
It honestly takes tons of planning, sacrifice and research... but it can be done.. look at us!

It was a five year plan for us.
While my daughters who live in Canada were still in high school.. we lived in Fargo about 3 hours away, to be closer to them ..Once they both graduated high school and knew what they were doing and were financially sound... we knew it was the right time to live our dreams and move somewhere south to try it. We always had the goal of finding a coastal community, somewhere near the water, near the ocean. Big dream. Huge dream for both of us.
The last year we were in Fargo.. we knew in a year we'd wanna move.. so we started researching areas online, prices of living, etc.. and we narrowed it down to the NE coast of FL between Melbourne and Amelia Island. We weren't picky.

Hubby works remotely from home, so we can live anywhere. Blessed for sure.

God gave us a little old beach cottage on the beach.. yah i know. pinch me. We know we can probably not afford this indefinitely.. but it was a dream of ours to live on the beach for a little while in our lives, and right now, we're blissfully happy here. I'm retired. My hubby has a great job and works fr home, and we spend tons of time together here and love it.

Living ON THE BEACH takes sacrifice. Coastal properties aren't cheap. We know we could be living in a far bigger home just a few miles inland, but there's something to be said for living on the water. The sounds of the ocean and that salty air does wonders.

So for now.. we're exactly where we wanna be.
We love it here in our community.

Maybe in the next few years, if we find we just don't wanna keep paying the high rent for this beach house, we may move in the area, but just a few blocks west.. still close to the beach, but not on it.. we'll see. Time will tell.
For now.. we love our life here.
Do it if you can.. those of you that wanna live on the ocean or near the ocean.
Even if it's just for a little while.
Every day I look around and feel blessed to be here yet one more day.
xo
Daisy Girl

Posts: 176
Images: 30
Joined: Oct 29th, '14, 7:35 am
Location: Debary, FL
Has thanked: 121 times
Been thanked: 57 times
---
Every time we go on vacation somewhere, I always think about living there. My husband and I talk about this and have discussed second-home options, condos, time-shares, etc. We just haven't done it. We bought a one week time-share in Bend, Oregon years ago and that's it. Both of us grew up in Portland, Oregon and despite the rain, we have loved living here. Our families are here or elsewhere in the state. Although Portland has really grown, it's still friendly and relaxed. If you like the beach, the mountains, or more sunshine and the high desert you can travel there in a relatively short time. We have been very, very lucky and fortunate in this way.
Cocoa Daisy

Posts: 264
Images: 15
Joined: Oct 28th, '14, 5:45 pm
Location: Portland Oregon
Has thanked: 179 times
Been thanked: 92 times
---
I'd probably like to live in a little cottage in the middle of nowhere.
Cocoa Daisy

Posts: 2401
Images: 92
Joined: Dec 18th, '12, 12:24 pm
Location: Ontario, Canada
Has thanked: 427 times
Been thanked: 175 times
---
I truly love where we live, but I wouldn't mind a little beach house in Sanibel Island or Captiva. One of my favorite places ever is Sausilito, CA. I could definitely live there.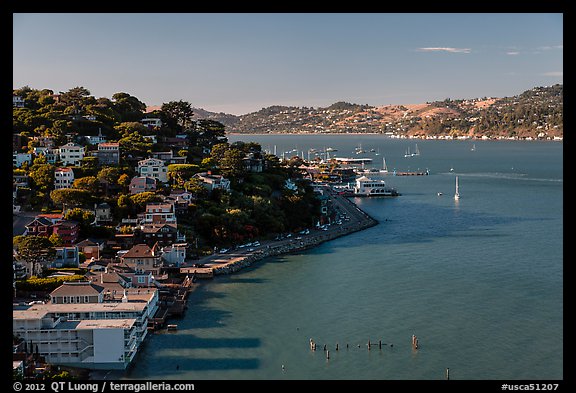 Cocoa Daisy

Posts: 3443
Images: 62
Joined: Oct 17th, '11, 9:28 pm
Location: TN
Has thanked: 308 times
Been thanked: 219 times
---
---
Who is online
Users browsing this forum: No registered users and 5 guests