Scrap Your Stash with Kylie.
You know that feeling......Just when you think you couldn't possible squeeze another project from the scraps of your kits.Today I am going to show you a great way to use up the scraps!It's a technique I have used many times!
The first you will need is your paper scraps-
It really doesnt matter too much what lengths or sizes they are.But go about cutting some 1cm strips.**You can do wider or narrower if you like.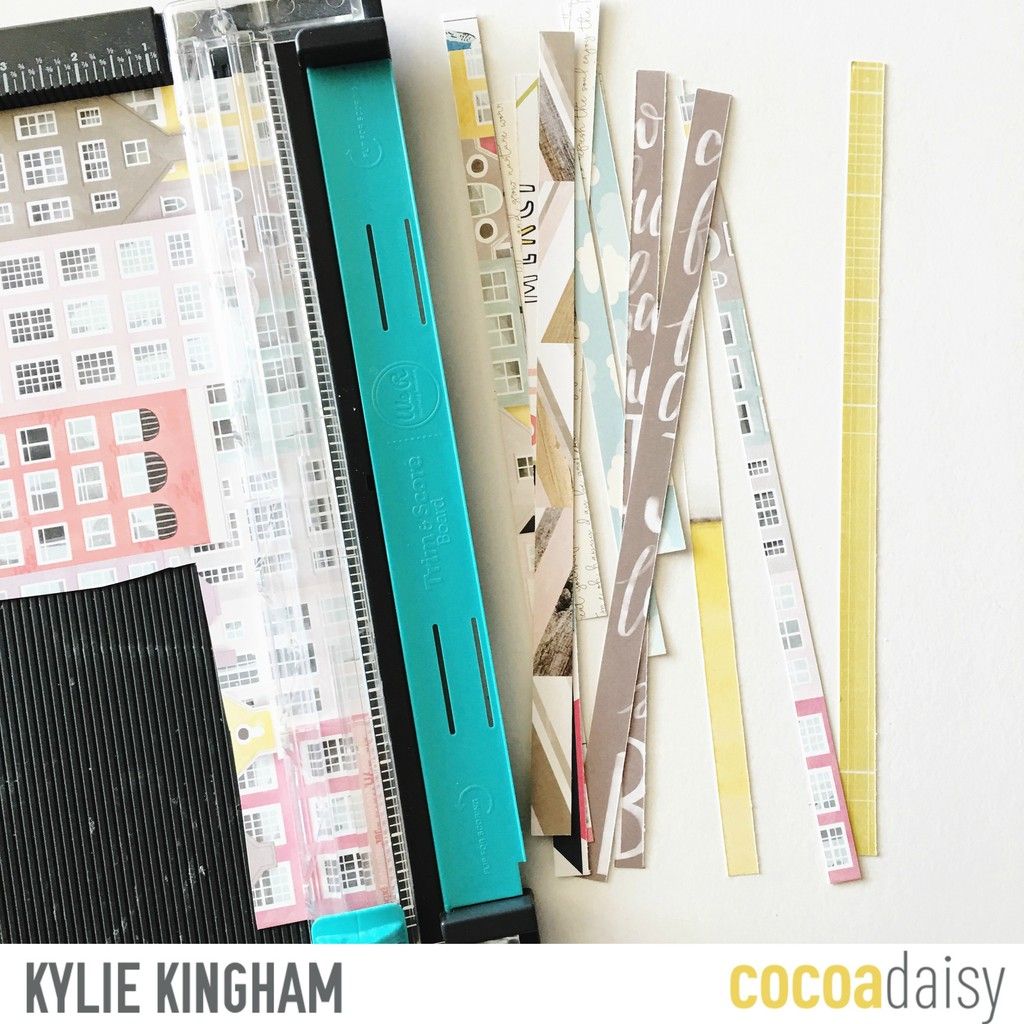 Next using a little double sided tape layer them over each other onto some backing paper.(You wont see this paper so it can be anything).You can keep them straight if you wish but I like to have slight angles here and there for added interest.Cut off any pieces that overhang.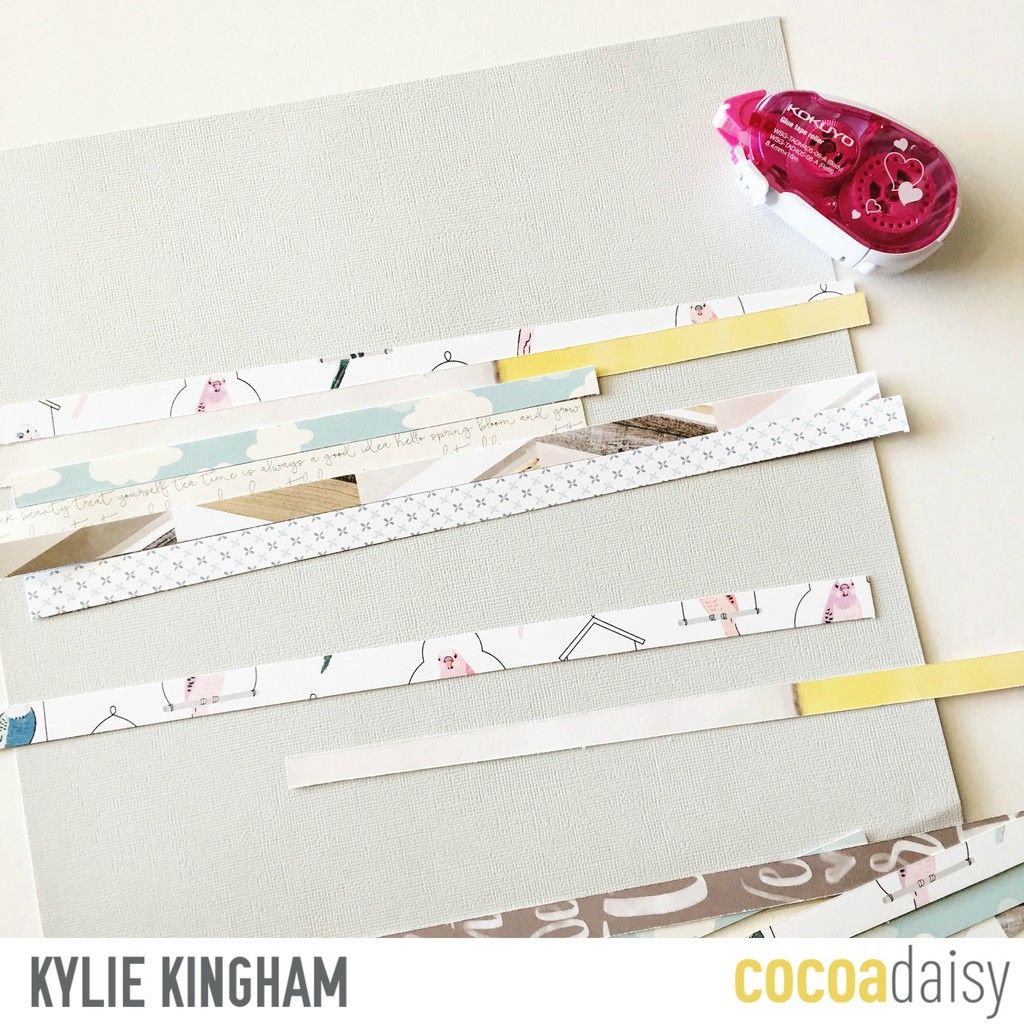 This now gives you an 'under' background to use on your layout.I then place another page over the top which I have cut a shape out with my silhouette cameo.With such lovely cut files in store you will find it hard to choose what to use!From here I start building my layout.I usually only use a white background for my top page so the layered strips really 'pop'!
Here are some examples of some past layouts I have created using this technique.
I used a simple heart for this layout but really loved the effect it gave.I also added a little machine stitching around the edges.This is optional though.
This next layout was fun! I remember I was waiting on my new kit to arrive and I literally used bits and pieces from about 3 past kits to produce this layout.But it was so fun!I also added some handstitching for detail.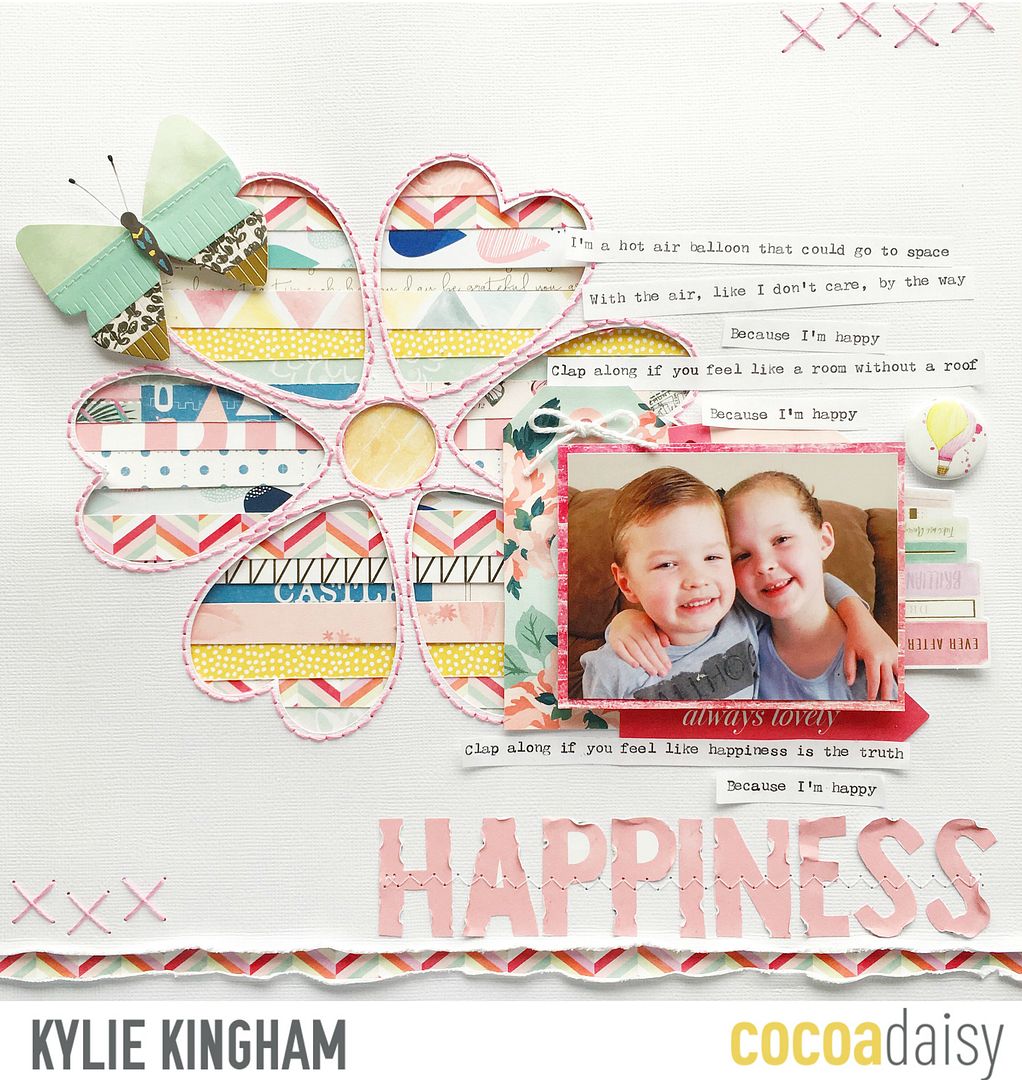 Hope you have enjoyed my mini class, and it inspires you to use up those scraps too!
Kylie xo
Design Team

Posts: 16889
Images: 1167
Joined: Apr 1st, '09, 7:28 am
Location: UK
Has thanked: 447 times
Been thanked: 758 times
---
Wow! So pretty! I will try this technique. Thanks!
Cocoa Daisy

Posts: 1096
Images: 34
Joined: Feb 14th, '07, 12:48 am
Has thanked: 414 times
Been thanked: 331 times
---
---
Who is online
Users browsing this forum: No registered users and 1 guest