Hello and please come and join us as we countdown to Christmas together.
Each Monday leading up to Christmas we will be sharing ideas as we prepare for the celebrations.
This week we are talking gifts.
I've just blogged a couple of ideas
here
.
A couple of Canvases and a teachers gift idea too.
I love
this idea
that I spotted on Pinterest for a teacher's gift.
This
is a really funny idea. I think if I were a teacher I would be constantly washing my hands
I love
these ideas
for friends too.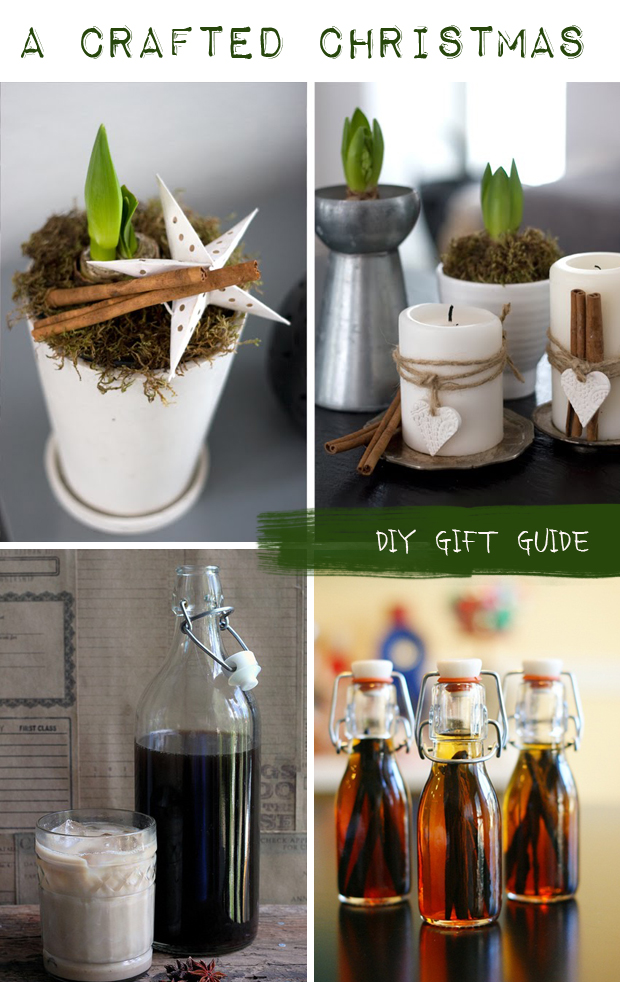 Are you making any gifts this year?
Have you got ideas that you plan to make?
Please come and share.
Design Team

Posts: 16889
Images: 1167
Joined: Apr 1st, '09, 7:28 am
Location: UK
Has thanked: 447 times
Been thanked: 758 times
---
Lovely inspiration! I'll have to check this out in more detail when I get home later today.
Cocoa Daisy

Posts: 3443
Images: 62
Joined: Oct 17th, '11, 9:28 pm
Location: TN
Has thanked: 308 times
Been thanked: 219 times
---
Great thread Lisa.
I am in the planning stages although it seems I better get crackin!
I just adore handmade gifts.
Cocoa Daisy

Posts: 11301
Images: 472
Joined: Aug 13th, '10, 8:02 am
Has thanked: 454 times
Been thanked: 768 times
---
Great inspiration Lisa! There's so much I want to do, but I always seem to run out of time... I posted a couple of altered cookie cutters on
my blog
yesterday and I am thinking I might try to do something with the remaining ones from the set I got, for Linus' and Alva's teachers.
Cocoa Daisy

Posts: 10344
Images: 592
Joined: Jan 3rd, '07, 3:31 pm
Location: Sweden, Strängnäs
Has thanked: 56 times
Been thanked: 179 times
---
I rarely make Christmas gifts. I tried to the first few years I was a crafter, and it's too much stress for me. I, fortunately, have a fairly small gift list since I don't have kids, so I'm taking it easy. I'm using tons of coupons for gifts, and buying small things like ornaments to supplement. I do love the vanilla extract idea....I have given away two make-your-own bottles before that I bought as gifts and the girls loved them!
Cocoa Daisy

Posts: 1641
Images: 133
Joined: Sep 22nd, '11, 9:16 pm
Location: Chattanooga, TN
Has thanked: 0 time
Been thanked: 12 times
---
We have made cherry-liqueur that we will put on bottles and make etiquettes and give to our friends.
Also, I use to bake what we call white cookie-men that we give.

I have made other things before, knitted cloths, coffee-soaps, wrist-warmers and things, but I don't know if I have the time to make more this year. Only 3 weeks left...

There is no tradition here to make gifts for the teachers, so we don't do that.
Daisy Girl

Posts: 160
Images: 5
Joined: Oct 2nd, '12, 10:41 am
Has thanked: 0 time
Been thanked: 0 time
---
Great ideas! I´ve done a couple of things like knitted a couple of socks and I´ve soon finished a mini for Max. I´m in the process of making a skirt for Alice, but my d'***m sweing mashine doesn´t cooperate. I found the idea at Pinterest for it;
I also plan to make small suitcases filled with little girl nessesaritys like hair clips, shampoo, some glitter soap and some other fun girly things. Found a similar idea at Pinterest for this as well;
This is for a seamstress but I love the idea!
Cocoa Daisy

Posts: 1798
Images: 449
Joined: Jul 1st, '09, 5:35 am
Location: Northern Sweden
Has thanked: 0 time
Been thanked: 32 times
---
Daisy

Posts: 54
Images: 12
Joined: Nov 1st, '12, 8:12 pm
Has thanked: 0 time
Been thanked: 1 time
---
Lovely ideas.
Marie that skirt is [url]sew[/url] cute. I'd happily wear something like that myself
Jean, I love those ornaments. You've inspired me to make some for my friends today.
I have some wooden hearts that hang that I was going to make and you've put me in the mood for that now, thanks.
I bought some colouring pencils and have a pretty jam jar to make the teachers idea above that I posted. I might see if Louis fancies doing it with me after school today.
Design Team

Posts: 16889
Images: 1167
Joined: Apr 1st, '09, 7:28 am
Location: UK
Has thanked: 447 times
Been thanked: 758 times
---
I'm sorry Lisa! I missed this topic while I was gone! Can someone delete my post in regular chat? I'm copying and pasting here my main part of my message
I have a scarf in the works that I am knitting. I made a beautiful Homespun Waterfall color cowl (see the color here
http://cache.lionbrand.com/patternDemo/
... ?s=790-329). I am planning on making some homemade cinnamon rolls and freezing them in gallon bags. I will deliver these to my walking club friends homes on Christmas Eve morning. So they can enjoy them on Christmas day or during the holiday season.
I'm not sure what else I am making yet. I need to come up with some ideas for SIL and nieces because we promised that our gifts to each other would be crafty.
Cocoa Daisy

Posts: 4867
Images: 166
Joined: Mar 17th, '12, 7:45 pm
Location: Mid-Michigan
Has thanked: 1052 times
Been thanked: 662 times
---
I replied in Laura's thread, but i will repeat it here. I am making "found object" necklaces for my nieces and my nephews girlfriends.
Nothing else in the works this year, time ran out.
Daisy Girl

Posts: 113
Images: 22
Joined: Oct 26th, '12, 5:45 pm
Location: Valley Forge, Pennsylvania
Has thanked: 0 time
Been thanked: 0 time
---
Hi Erica,
We have moved most of our activity over to our Facebook group, why don't you come join us? Be sure to answer the questions when you request entry into the group, it will make it a lot faster!
Design Team

Posts: 6268
Images: 298
Joined: Jan 7th, '10, 3:47 pm
Location: Denver, CO
Has thanked: 558 times
Been thanked: 628 times
---
---
Return to Challenges, Contests, & Prompts
Who is online
Users browsing this forum: No registered users and 1 guest