Hi all! I have been scrapping away from home this month and admittedly, I am missing my Silhouette and my sewing machine! I did get a few things created before leaving home though and will add more stitches (and photos) to some of my gallery projects when I return. In the meantime, enjoy this little sneaky!
[url][URL=http://s1184.photobucket.com/user/SuzMannecke/media/Mobile%20Uploads/image_zps2eu5di9n.jpeg.html]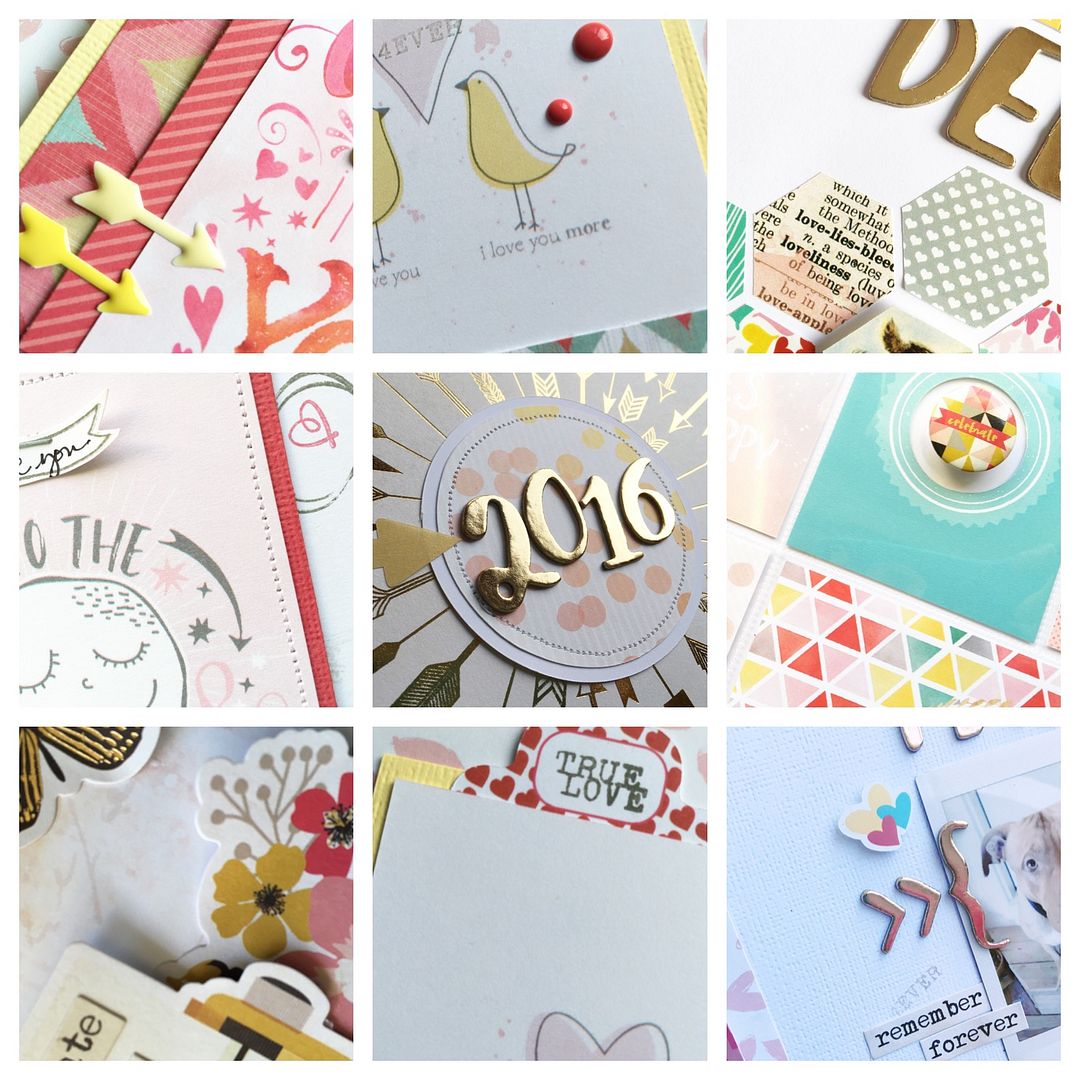 [/url][/url]

Cocoa Daisy

Posts: 2961
Images: 489
Joined: Oct 1st, '11, 1:02 am
Has thanked: 1006 times
Been thanked: 370 times
---
These are all lovely Suz! Yet another top of the line CD kit(s) coming our way!
I am still staggered by the December kit; this morning my house is back to pre-Christmas normal and my desk is covered in CD loveliness that will become LO's and pocket pages before the end of the day.
Cocoa Daisy

Posts: 656
Images: 113
Joined: Jun 27th, '14, 7:10 pm
Has thanked: 251 times
Been thanked: 196 times
---
Stunning! Love what I see and just know I'll be blown away at the full reveal!
Cocoa Daisy

Posts: 728
Images: 113
Joined: Dec 14th, '15, 1:38 pm
Location: Virginia
Has thanked: 58 times
Been thanked: 142 times
---
Cocoa Daisy

Posts: 759
Images: 3
Joined: Oct 25th, '12, 8:08 pm
Location: Canada
Has thanked: 31 times
Been thanked: 52 times
---
These are stunning as always!
Cocoa Daisy

Posts: 1184
Images: 89
Joined: Nov 11th, '11, 4:30 pm
Has thanked: 23 times
Been thanked: 366 times
---
So pretty! Loving all the lovely bits.
Deb
Cocoa Daisy

Posts: 525
Images: 85
Joined: Dec 18th, '13, 6:20 pm
Location: Northern California
Has thanked: 63 times
Been thanked: 137 times
---
Thanks, Suz. These are very cute!
Cocoa Daisy

Posts: 581
Images: 79
Joined: Jul 31st, '14, 6:29 pm
Has thanked: 57 times
Been thanked: 188 times
---
gorgeous, Suz!
Cocoa Daisy

Posts: 1546
Images: 356
Joined: Oct 15th, '14, 1:27 pm
Has thanked: 168 times
Been thanked: 402 times
---
Lovely sneaks, Suz!
MARTI
Cocoa Daisy

Posts: 1179
Images: 70
Joined: Sep 1st, '11, 7:12 am
Location: Florida
Has thanked: 118 times
Been thanked: 155 times
---
Oh! You have been busy! Can't wait to see these! Especially the arrow and moon ones!
Doris
blog: dorissander.blogspot.com
Cocoa Daisy

Posts: 624
Images: 133
Joined: Nov 30th, '14, 10:57 am
Has thanked: 0 time
Been thanked: 182 times
---
I see it will be a kit to suit all tastes!

Sylvia
Cocoa Daisy

Posts: 538
Images: 23
Joined: Oct 27th, '12, 12:44 am
Location: Ottawa, Ontario CANADA
Has thanked: 3 times
Been thanked: 92 times
---
Thank you everyone! And yes, Sylvia, it is a kit for EVERYONE!

Cocoa Daisy

Posts: 2961
Images: 489
Joined: Oct 1st, '11, 1:02 am
Has thanked: 1006 times
Been thanked: 370 times
---
---
Who is online
Users browsing this forum: No registered users and 2 guests