I can't believe how busy the boards are here now! For those who remember long lost me, I've just been very busy with school. I'm almost finished with my first year back, only six or seven more weeks and it will be done, and I'm taking the whole summer off! I miss my Cocoa Daisy, but I just don't have enough time in the day anymore! I'll try to check in more often, though. Thanks for checking on me Ronda, you are just the SWEETEST!
I'm on facebook, so if you miss me, you can catch me there a lot of the time.
Cocoa Daisy

Posts: 940
Images: 128
Joined: Oct 20th, '06, 3:01 pm
Location: Oregon
Has thanked: 0 time
Been thanked: 0 time
---
Hi Erin! I felt the same way when I checked back in a couple of weeks ago! I had stopped my kit back in Sept due to a new job and moving... CD has changed so much! I am so excited!
Hope all is well.
Daisy Girl

Posts: 176
Images: 13
Joined: Jul 2nd, '07, 10:08 am
Location: Florida
Has thanked: 0 time
Been thanked: 0 time
---
Love that you gals are lovin' the fun new stuff!! Looking forward to playing with you when you have the chance!!
Sue
Blog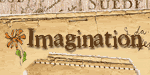 Cocoa Daisy

Posts: 6327
Images: 374
Joined: May 1st, '07, 12:17 pm
Has thanked: 0 time
Been thanked: 1 time
---
There really IS a lot going on here right now and it's so much fun!
I'm glad to see you girls back here...!
And Erin - WTG with the studying...!!!
Cocoa Daisy

Posts: 10344
Images: 592
Joined: Jan 3rd, '07, 3:31 pm
Location: Sweden, Strängnäs
Has thanked: 56 times
Been thanked: 179 times
---
You got back just in time...hello

Wife to Murray, and Mom to 2 Princesses Amy & Chloe ~~
Sophia's World
Cocoa Daisy

Posts: 1958
Images: 128
Joined: Nov 21st, '08, 1:40 am
Location: Durban, South Africa
Has thanked: 0 time
Been thanked: 0 time
---
---
Who is online
Users browsing this forum: No registered users and 1 guest