My oldest turns 5 today! I just can't believe it! Seems like just yesterday he was a little baby in my arms! This school year I have also been a SAHM longer than I had my own classroom! I taught for 5 years and this is my 6th year at home! Doesn't seem like it for sure!

Lynn
Lynn
Pens and Needles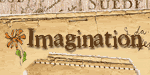 Cocoa Daisy

Posts: 957
Images: 94
Joined: Mar 5th, '08, 12:56 am
Location: Oregon
Has thanked: 0 time
Been thanked: 0 time
---
Oh I know what you mean. Our oldest turned 5 in April. It's a strange feeling...
And huge congrats to your son...!!!!
Cocoa Daisy

Posts: 10344
Images: 592
Joined: Jan 3rd, '07, 3:31 pm
Location: Sweden, Strängnäs
Has thanked: 56 times
Been thanked: 179 times
---
It goes very, very fast.
Daisy Girl

Posts: 186
Images: 2
Joined: Mar 11th, '08, 6:33 pm
Location: Long Island, New York
Has thanked: 0 time
Been thanked: 0 time
---
isn't it crazy? My oldest will be seven next week, a big old second grader. I get freaked out when I think about it.

Oh, and I just had my birthday, and this is the last year the number starts with a two. LOL. Crazy life.
Cocoa Daisy

Posts: 940
Images: 128
Joined: Oct 20th, '06, 3:01 pm
Location: Oregon
Has thanked: 0 time
Been thanked: 0 time
---
---
Who is online
Users browsing this forum: No registered users and 2 guests