Steprightup stencilclass with Denise
---
Image Description
This is one of the background I made from Denise fantastic paint and stencil class. I took modeling paste and a stencil and used two different mists together with water.
this is fantastic Jeany.
I love what you did with the two colors.
oooh, I can't wait to see the fun layout that will be made with this.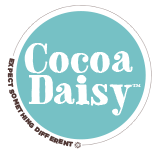 Cocoa Daisy

Posts: 397
Images: 27
Joined: Aug 12th, '12, 2:26 pm
Location: Between Going & Crazy
This is really pretty!!!! LOVE the pink/green combo! One of my faves!
Daisy

Posts: 56
Images: 75
Joined: Apr 22nd, '10, 10:31 pm
---