15 Round and round we go
---
Image Description
I have cut out circles and used some round embellishments.
Title: "Heartfull laughter"
beautiful! I love how it all just pops right off that black background! thanks for participating!!
Last edited by
MandyKay
on Nov 3rd, '12, 10:25 am; edited 1 time in total
Very cool. I love how you trimmed with black paper with the white pen and left so much white space.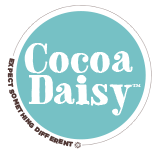 Cocoa Daisy

Posts: 397
Images: 27
Joined: Aug 12th, '12, 2:26 pm
Location: Between Going & Crazy
---