Image Description
This is for the Pleased to Meet You challenge for Kim Stewart's style. Loved how she used soft colors and the negatives of punches. TFL!
Love the negative punches and the layers. This is beautiful!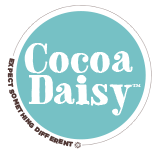 Cocoa Daisy

Posts: 397
Images: 27
Joined: Aug 12th, '12, 2:26 pm
Location: Between Going & Crazy
Love this! The punched circles are so cute with that pattern peaking through! I love this technique because you get to use all of your scraps!
Cocoa Daisy

Posts: 324
Images: 47
Joined: Nov 27th, '12, 9:30 am
---