Cirque Dreams - MIDWAY Challenge #13
---
Cocoa Daisy

Posts: 308
Images: 128
Joined: Apr 30th, '11, 10:27 am
Location: Edmonton Alberta Canada
Your brayer "starburst" turned out great!
Daisy

Posts: 56
Images: 75
Joined: Apr 22nd, '10, 10:31 pm
This is a lovely page. I love the starburst and your colors all tie together so well.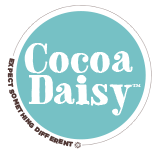 Cocoa Daisy

Posts: 397
Images: 27
Joined: Aug 12th, '12, 2:26 pm
Location: Between Going & Crazy
wow. your sunburst came out great!
---