Off the Page Class
---
Cocoa Daisy

Posts: 308
Images: 128
Joined: Apr 30th, '11, 10:27 am
Location: Edmonton Alberta Canada
This is so gorgeous...!!!! Love the awesome photos and the colours so much!
What a cute wall hanging!
Daisy

Posts: 56
Images: 75
Joined: Apr 22nd, '10, 10:31 pm
This ROCKS! It is totally gorgeous!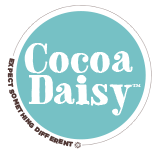 Cocoa Daisy

Posts: 397
Images: 27
Joined: Aug 12th, '12, 2:26 pm
Location: Between Going & Crazy
what a beautiful project!
This is beautiful, Ronda! Wow!
Lisa
My Creative Blog:
http://www.mypeaceofpaper.blogspot.com
My Family Blog:
http://www.flahertyfamily.typepad.com
---