Christmas is cancelled
---
Cocoa Daisy

Posts: 308
Images: 128
Joined: Apr 30th, '11, 10:27 am
Location: Edmonton Alberta Canada
Image Description
This was fun to document!
A new family tradition that we started Christmas of 2010. When Barney, our polar bear, was placed on the living room wall when we moved to our new house in 2010 we started a new family tradition - he is now decorated every Christmas.
Haha that is funny! gorgeous page! Love how you've interpreted the sketch Ronda, fabulous!
Sharmaine
http://skruijver.blogspot.com

Cocoa Daisy

Posts: 3170
Images: 366
Joined: Jul 20th, '09, 8:21 pm
Location: Tasmania, Australia
Love this page design, but the title and photo - seriously had me LOL!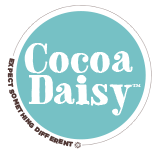 Cocoa Daisy

Posts: 397
Images: 27
Joined: Aug 12th, '12, 2:26 pm
Location: Between Going & Crazy
---