GUEST CHALLENGE - good times
---
Yay, I LOVE this Lisa! Love the soft colours and the big chevrons!
Love this page. love the calming color and the tattered edges.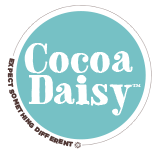 Cocoa Daisy

Posts: 397
Images: 27
Joined: Aug 12th, '12, 2:26 pm
Location: Between Going & Crazy
I like your coffee mug.
Such great rough-edged chevrons and that blue patterned paper is great. Love your page!

Cocoa Daisy

Posts: 2648
Images: 217
Joined: Jul 5th, '12, 2:08 pm
Location: Michigan, USA
The book page on the background is great!!! And I just LOVE your chevrons!
Daisy

Posts: 56
Images: 75
Joined: Apr 22nd, '10, 10:31 pm
---