Image Description
Fall Crop. Mix it up. no photos.
Amber this is truly a work of art.
beautiful.
Yaaay! I love this Amber! I love the fabric pieces...!
This is beautiful. I love the stitching, fabric pieces, the colors, ...everything!! Gorgeous.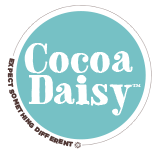 Cocoa Daisy

Posts: 397
Images: 27
Joined: Aug 12th, '12, 2:26 pm
Location: Between Going & Crazy
OOOOOH! So pretty!!! Love those fabric squares!
Daisy

Posts: 56
Images: 75
Joined: Apr 22nd, '10, 10:31 pm
---