Daisy Petal

Posts: 31
Images: 312
Joined: Jul 28th, '12, 4:17 pm
Image Description
This is a 6x8 layout that I made for my pocket page album for 2016. My daughter is such a ham! I caught her taking selfies with my phone, it amazes me that a 7 year old knows so much about technology and selfies
I used the polka dot tissue paper that was included with the packaging of the kits this month. As soon as I opened the box I knew I had to use it! It is just folded double and adhered to the green cardstock with a little adhesive and some stitching. I love the 6x8 size, it is so fun to work with and quick too, I knocked this layout out in about 15-20 minutes flat. That is good in my book.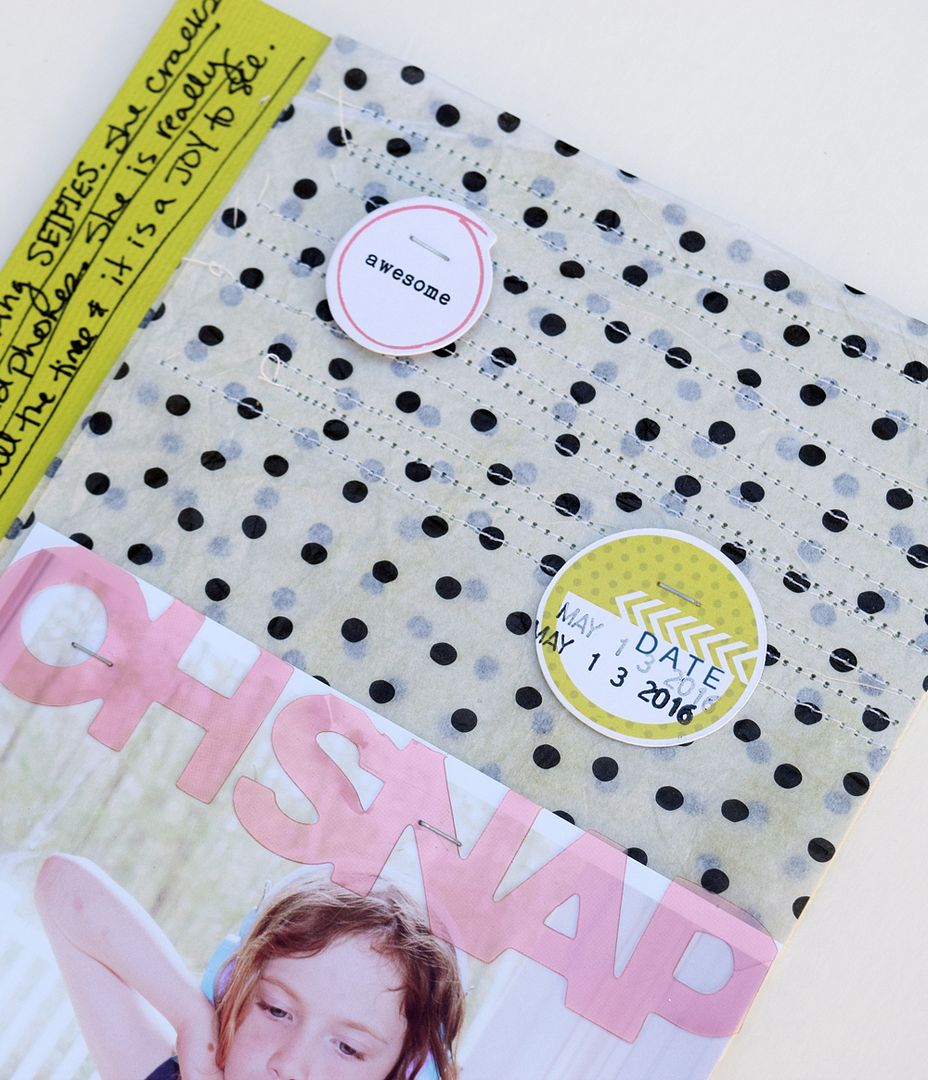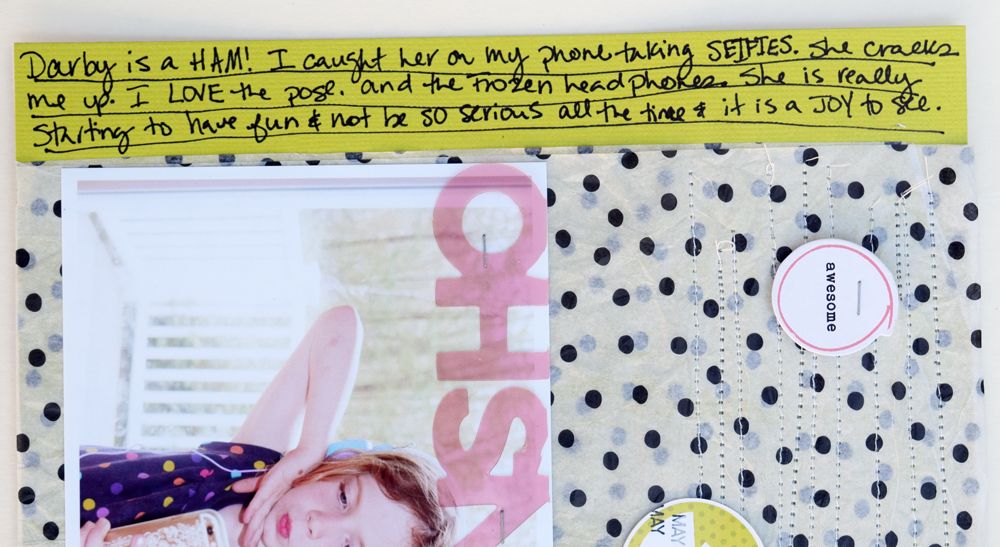 Absolutely adorable photo and LO! Love the sewing on the tissue, such a cool effect.
Cocoa Daisy

Posts: 1096
Images: 34
Joined: Feb 14th, '07, 12:48 am
so adorable. That photo is priceless.
just darling Ginny!

Cocoa Daisy

Posts: 2961
Images: 489
Joined: Oct 1st, '11, 1:02 am
What a crack up is right! Love the photo, how you used the tissue (stitching) and the acetate. And 15-20 mins is good in my book too!
---