Daisy Petal

Posts: 31
Images: 312
Joined: Jul 28th, '12, 4:17 pm
Image Description
Hey everyone! It's Katherine, Kiggies5 on Instagram, here with a 12X12 pineapple layout. I was obsessed with the pineapple paper that came in the August kit. I knew the pineapple beach pictures I took of my daughter would be perfect! You should have seen the look on peoples faces when they saw a pineapple on the beach! I found that the paper was a little too busy with my photos, so I cut them out while watching TV the other night…it was a little tedious, but worth it! Using my Silhouette Cameo machine I made a diamond shape pattern on white cardstock. I used the diamond shape as a template for cutting down my 4X6 photos. Lastly, I used the Campfire Thickers to make my title, Seacrest Beach Fun! I hope you had an awesome summer and got your toes in the sand!
Kindly-
Katherine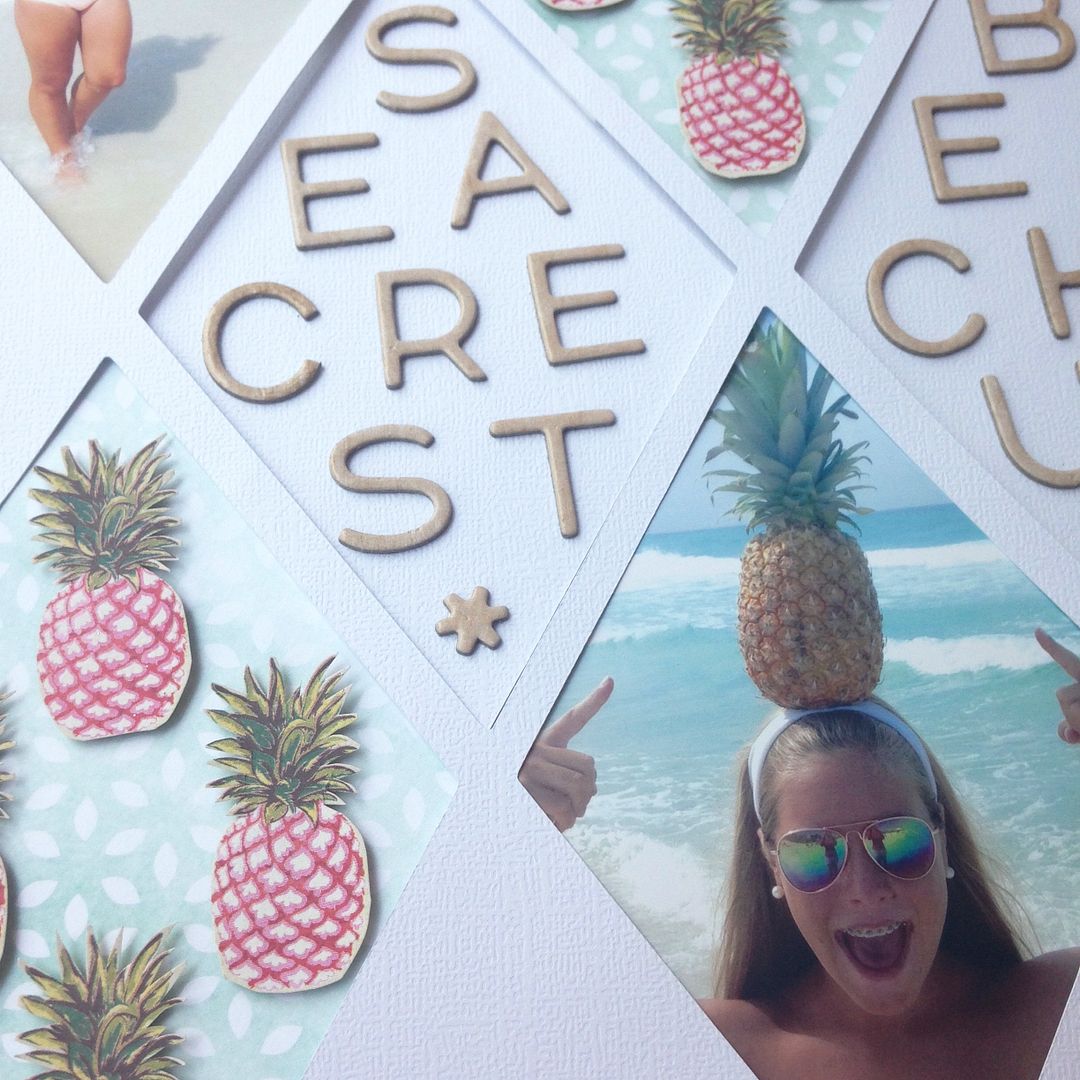 Beautiful! I absolutely love this!

How cute is this! This kit was made for you.
Fun and playful design!!

Cocoa Daisy

Posts: 2961
Images: 489
Joined: Oct 1st, '11, 1:02 am
It's a really fun design, and it looks like you had a blast with the photo shoot
I love the pineapples with the blue background paper, really pretty combination!
Oh wow, this is so cool! Great use of the cutouts.
---