Adventure - Kristine Davidson
---
Daisy Petal

Posts: 31
Images: 312
Joined: Jul 28th, '12, 4:17 pm
Image Description
I took my sister on a trip to Las Vegas this past July and it was a spur of the moment trip. Literally 10pm the night before with a 5am departure!!!
I added lots of layouts with die cuts on this page and wanted a larger title to really express the " Adventure ". I love the clear acrylic shapes as they add such great detail to this page without it being overwhelming.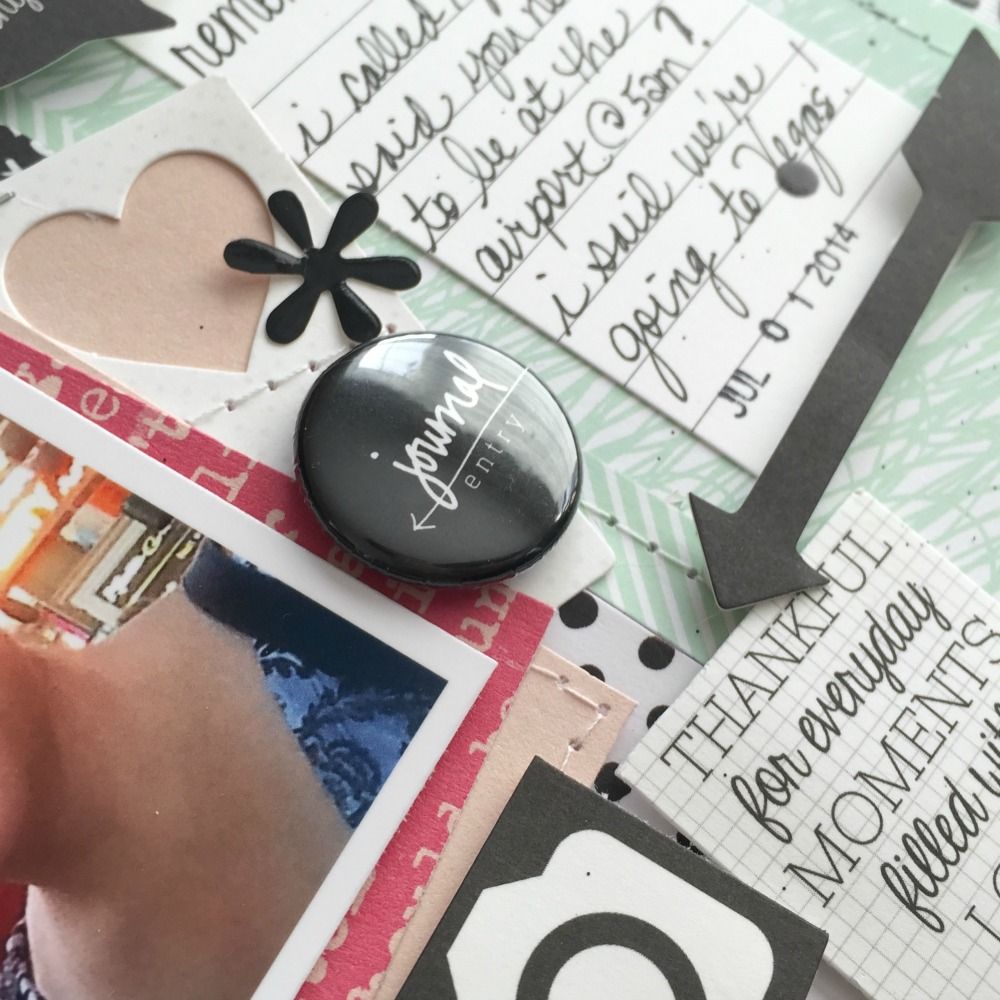 loving the black with the mint and the large title is great!!!
Cocoa Daisy

Posts: 1546
Images: 356
Joined: Oct 15th, '14, 1:27 pm
This is just cool! Those clear triangles are just the thing. Your layering and stitching are fantastic!
Lisa
My Creative Blog:
http://www.mypeaceofpaper.blogspot.com
My Family Blog:
http://www.flahertyfamily.typepad.com
Nice! Love the hint of red/pink to showcase the photo.....also loving the clear arrows.
Sooo perfect! Lots of inspiration here
the black and mint are so perfect!!
Amazing work Kristin. So glad you were GD. you rocked it!
---