Selfie Stick - Kristine Davidson
---
Daisy Petal

Posts: 31
Images: 312
Joined: Jul 28th, '12, 4:17 pm
Image Description
On a recent trip to CHA in California, my dear friend Nicole brought her Selfie Stick and It was a highlight of the weekend! We took many pictures with it.
For this layout I loved the black accents in the diecuts and wanted to add some black to my layout. The black cardstock was a perfect base to make that green and red just pop off the page. I layered circles and then a few diecuts on popdots to accentuate.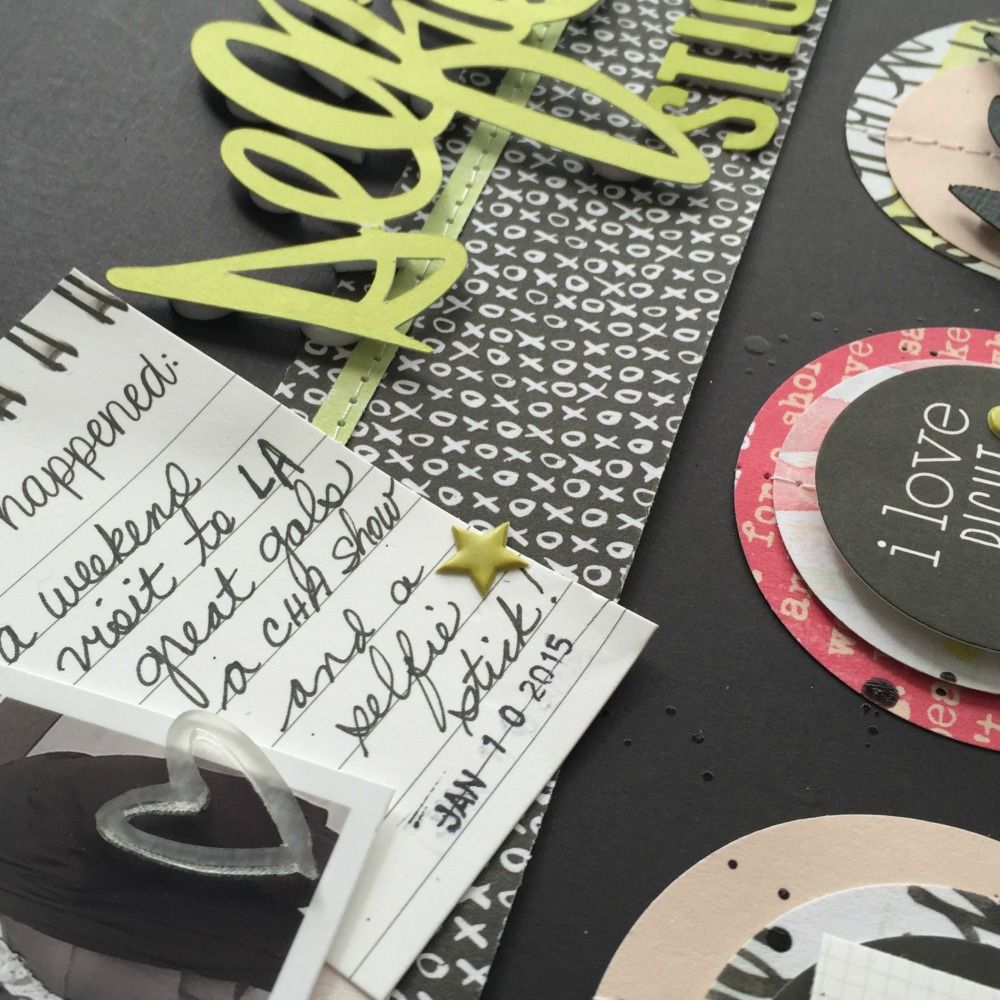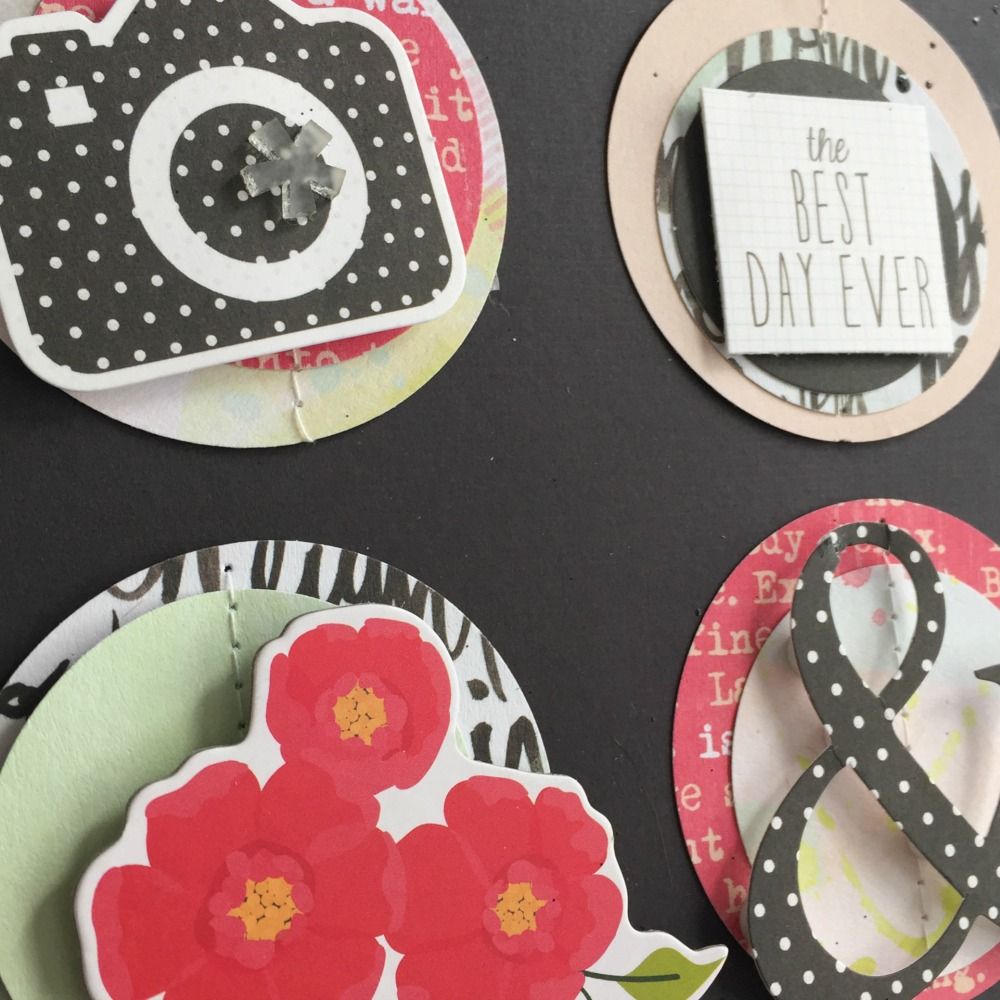 so much goodness! love the contrast of the black too!
Cocoa Daisy

Posts: 1546
Images: 356
Joined: Oct 15th, '14, 1:27 pm
Great way to showcase the photo! thank you for the inspiration.
How fun this is -- love the colour contrasts! Makes me want to try something with Black cardstock.
---