Cocoa Daisy

Posts: 454
Images: 62
Joined: Nov 28th, '12, 8:14 pm
Location: Crystal Lake, IL
Image Description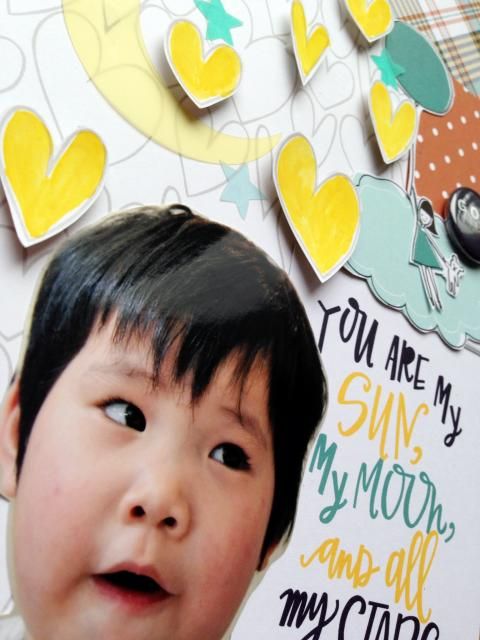 As soon as I saw the exclusive paper with the hearts I knew I had to cut into it! Painted the cut out hearts with watercolor to coordinate with the DITL card and added some pop dots to give some dimension. Oh and let's talk about that exclusive paper used as the background, I need yards of that as fabric to make some jammies out of
So whimsical, cute and fun! Adore your DD's expression here!

Cocoa Daisy

Posts: 2961
Images: 489
Joined: Oct 1st, '11, 1:02 am
this looks like an illustration from a children's book. just gorgeous. and you cut out the photo, I love that!
Cocoa Daisy

Posts: 558
Images: 18
Joined: May 9th, '14, 6:56 pm
Location: colorful colorado, usa
I adore this. The way you cropped the photo and the little accents. Just darling!
---