Image Description
I love so much of the paper in the kits this month that I used almost all of it for this page. I picked up the main, both add ons and the paper add on (of course)
I lined the diecut background with different strips of papers from the kits and then left some spaces so the cardstock from the kit showed through too. Added lots of the Amy Tangerine diecuts and Pebbles stickers too!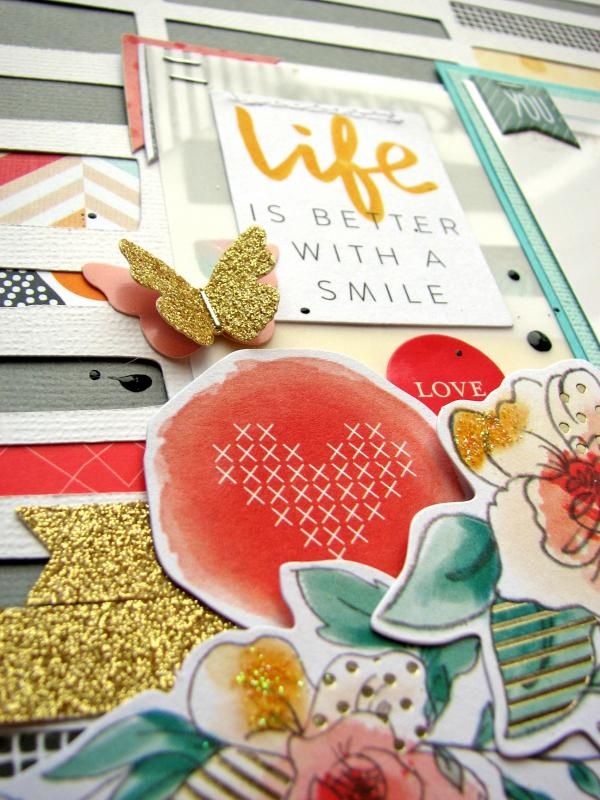 You always rock the patterned papers!! This is so pretty!
MARTI
wow, you really know what you're doing. beautiful. fantastic.
Cocoa Daisy

Posts: 558
Images: 18
Joined: May 9th, '14, 6:56 pm
Location: colorful colorado, usa
Love it!!! i have this background.. must use it ;-)
Daisy Girl

Posts: 121
Images: 15
Joined: Jul 18th, '12, 9:54 am
Location: New Brunswick, Canada
Love how you used all the pattern papers!
such a well designed page.
fantastic.
Adore this patterned paper perfection, gorgeous!
Love it! The cut file works so well with all of those papers!
Cocoa Daisy

Posts: 2401
Images: 92
Joined: Dec 18th, '12, 12:24 pm
Location: Ontario, Canada
Love the cut files paired with all of the gorgeous patterned papers. What a great way to showcase them but not let them overwhelm your photo.

Cocoa Daisy

Posts: 2961
Images: 489
Joined: Oct 1st, '11, 1:02 am
---