You & M and "E" | Central Park
---
Cocoa Daisy

Posts: 2961
Images: 489
Joined: Oct 1st, '11, 1:02 am
Image Description
Two page layout I created with the main and Add-on 1.
I used Neocolors ll and gelatos to color/paint in the Crate Paper patterned paper. I also used my craft knife to remove a few shares to place patterned paper behind and then stitched around. I added the fun Heidi Swapp rubons to repeat the circle/square pattern going on in the design.
[hsimg]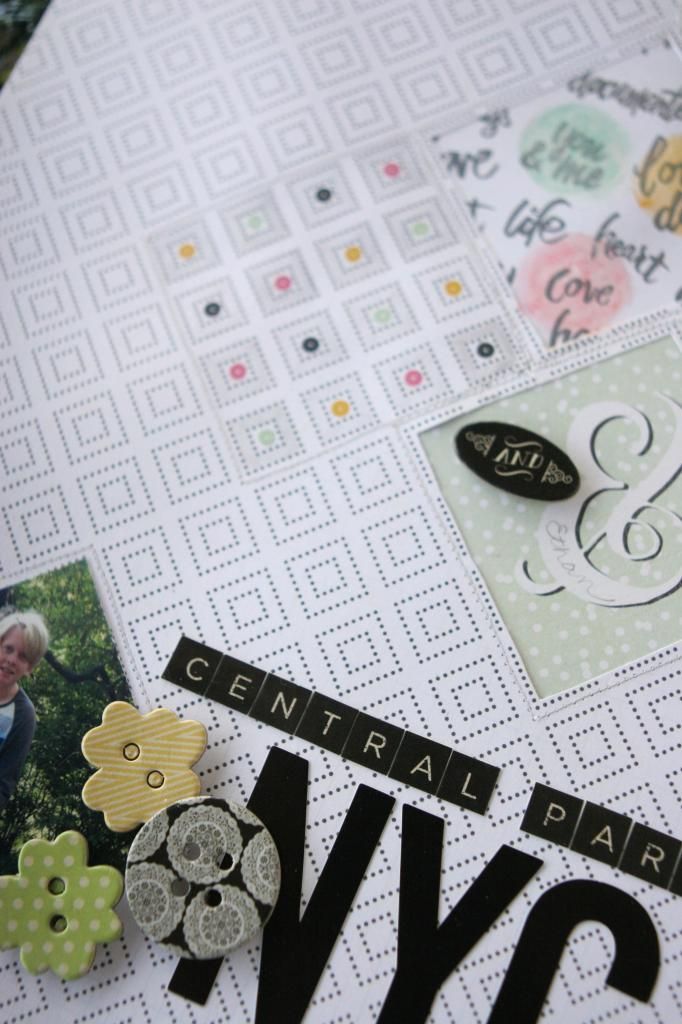 [/hsimg]
Oh Suz. Loving your gallery and seeing your travels through all these projects. This is just gorgeous!

http://roebuck-adventures.blogspot.com
Love your innovative designs!

Sylvia
Cocoa Daisy

Posts: 538
Images: 23
Joined: Oct 27th, '12, 12:44 am
Location: Ottawa, Ontario CANADA
Thank you all!

Cocoa Daisy

Posts: 2961
Images: 489
Joined: Oct 1st, '11, 1:02 am
---