@6
---
Cocoa Daisy

Posts: 454
Images: 62
Joined: Nov 28th, '12, 8:14 pm
Location: Crystal Lake, IL
Image Description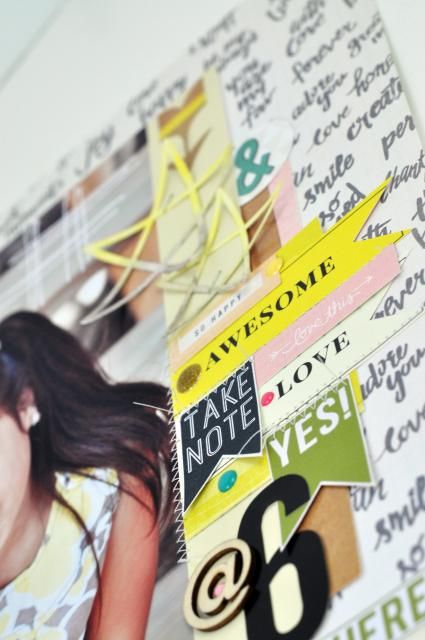 Used the scribbles as digi stamps on an oversized picture. I used watercolors on the stars to match the colors of my daughter's dress, I was hesitant at first as watercolors are not in my comfort zone but i'm happy with how they turned out! I used a bit of the packaging from the Crate Paper stickers along with sentiments cut from pp as well as elements from the subscriber exclusive printable to create the layers on the right. I ran it through my sewing machine to add some texture and done!
What a cutie! Loves those pink lips.
Adorable, loving the pops of yellow!
---