Vacation Pics Project
---
Cocoa Daisy

Posts: 454
Images: 62
Joined: Nov 28th, '12, 8:14 pm
Location: Crystal Lake, IL
Image Description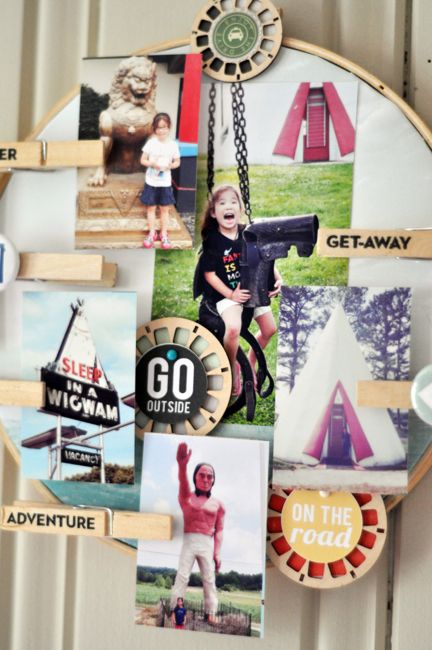 Love, love, love those clips from the Scenic Route add-on! Used an embroidery hoop from my stash to create this piece that can display different pics by just clipping new ones on with the clips. Layered PP and elements from the subscriber exclusive printable with the wood veneer viewfinder reels which are pretty much the best veneers ever! Tutorial coming later this month on the blog.
Oh wow!! How fun is this??!!!
Design Team

Posts: 16889
Images: 1167
Joined: Apr 1st, '09, 7:28 am
Location: UK
what a fun idea for the paperclips!!
Come visit my blog -
http://www.justnicks.blogspot.com

Cocoa Daisy

Posts: 849
Images: 55
Joined: Dec 31st, '12, 8:46 am
Location: Winnipeg, MB Canada
This is such a cool project!
wow! I had no idea what to do with the clips. This is so smart. Those photos are classic.
This is so amazingly cool!!

http://roebuck-adventures.blogspot.com
Fabulous idea for the clips! I love this!
MARTI
The clips ROCK this great layout Martha!
Really really fun, I love the idea!
---