Lovely
---
Cocoa Daisy

Posts: 454
Images: 62
Joined: Nov 28th, '12, 8:14 pm
Location: Crystal Lake, IL
Image Description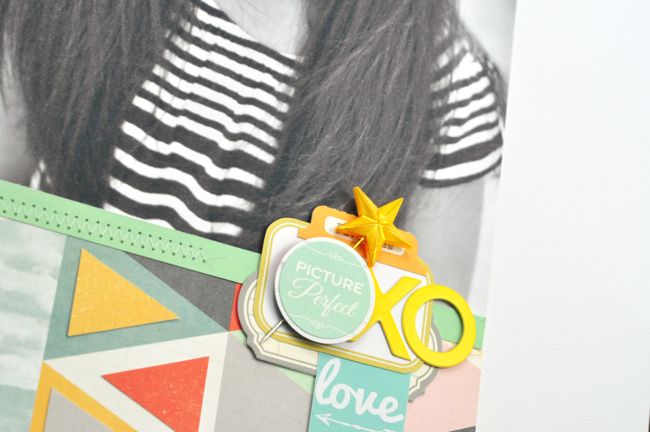 Used the Sew Easy floss and template from the main Viewfinder kit to stitch on my photo which I printed on smooth cardstock. Balanced the b&w picture, which I wanted to keep as the focus, with a block of colorful PP and a cluster of embellishments. Added a little machine stitching to balance the stitching on the picture.
Stunning
Design Team

Posts: 16889
Images: 1167
Joined: Apr 1st, '09, 7:28 am
Location: UK
so pretty and classy
Come visit my blog -
http://www.justnicks.blogspot.com

Cocoa Daisy

Posts: 849
Images: 55
Joined: Dec 31st, '12, 8:46 am
Location: Winnipeg, MB Canada
YES!!!! Love this clean design, Martha! Chen Chen is growing up so fast!
--Nicole
Daisy

Posts: 67
Joined: Apr 28th, '11, 9:19 pm
this is gorgeous. I love the way you used this paper.
This is the sweetest, love it!
Love the pop of color with the large black and white photo!
MARTI
You describe your daughter AND this layout in your title.
---