Cocoa Daisy

Posts: 2961
Images: 489
Joined: Oct 1st, '11, 1:02 am
Image Description
Two page layout created with the main kit and add on patterned paper from Venue as well as Crate Paper vellum Styleboard shapes included in Add-on 1 and 2 Teresa Collins Ephemera Pack (beautiful day). I have hidden journaling about this art walk in a flip open behind the cityscape mural photo. Cannot stop creating with these kits! So fun! And the stamps are awesome and limited (so be sure to not wait if thinking about purchasing.
If, in the event the exclusive stamps sell out, you might ask to be on a wish list for them, and if there is enough demand, perhaps Christine will give a wink that more may become available.
[hsimg]URL=http://s1184.photobucket.com/user/SuzMannecke/media/Artwalkcrop2_zpscaf457d1.jpg.html]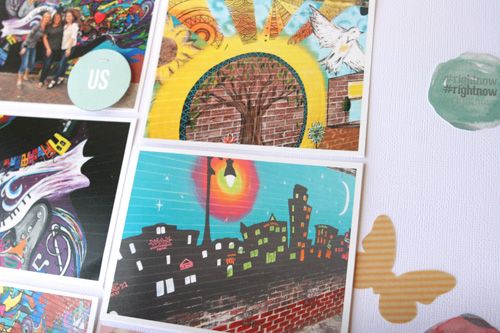 [/URL][/hsimg]
[hsimg]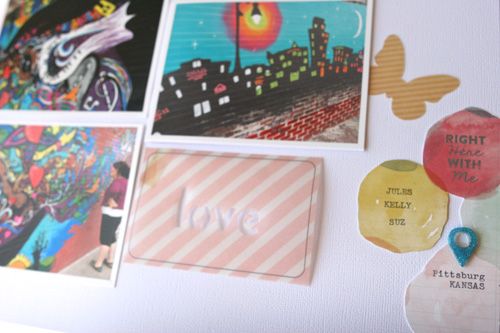 [/hsimg]
Wow, Suz...2-pager and amazing!

http://roebuck-adventures.blogspot.com
Love how you cut out the circles! Great 2 pager!
MARTI
I like how you've balanced those vibrant photos with the softness of the paper cut outs and vellum. Looks like a fun event!
Lisa
My Creative Blog:
http://www.mypeaceofpaper.blogspot.com
My Family Blog:
http://www.flahertyfamily.typepad.com
---