Image Description
I loved this "b" side of the October Afternoon paper in the Golden Gate add on. Makes the perfect background for a quick page. I cut the feather out using my SIL and created the gold splats with Gold Metallic Embossing powder, a pencil eraser and one of the stamps from the "go make art" stamp set.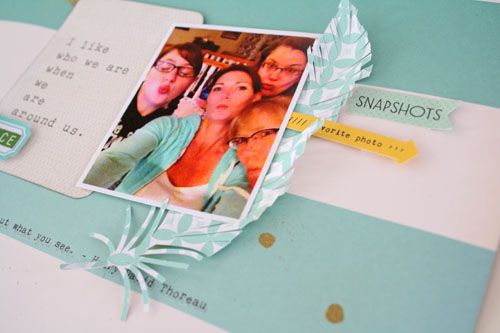 11 Comments • Page 1 of 1
Design Team

Posts: 16889
Images: 1167
Joined: Apr 1st, '09, 7:28 am
Location: UK
Well that is just the best! I love it!
love this. love the photo. love the feather!
Cocoa Daisy

Posts: 765
Images: 102
Joined: Nov 16th, '12, 12:57 pm
Location: alabama
Man, that was fun and this is a gorgeous layout.
Love this! You all look so sweet!
love the simplicity but details to this layout! Looks like fun!
that photo is awesome!
love the gold and the feather!
love the journalling.
Cocoa Daisy

Posts: 2401
Images: 92
Joined: Dec 18th, '12, 12:24 pm
Location: Ontario, Canada
Love your design- that feather is awesome.
MARTI
---
11 Comments • Page 1 of 1