Baby Panda
---
Cocoa Daisy

Posts: 454
Images: 62
Joined: Nov 28th, '12, 8:14 pm
Location: Crystal Lake, IL
Image Description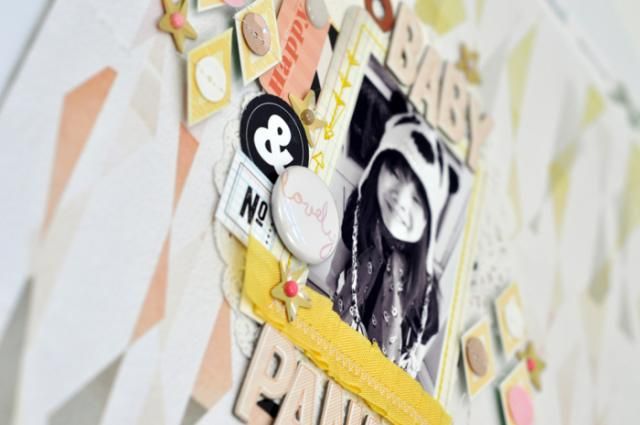 Used elements from the Main Kit, Add-on 1 and the DITL kit to create this LO…added dimension by cutting into the pp and then sewed on those delicious sequins from the Paint Chip add-on, also sewed on the ribbon and layered on the embellishments, I even used some of the packaging!
Gorgeous!

http://roebuck-adventures.blogspot.com
Pretty! Love the sewn ribbon and pop-dotted diamonds!

Cocoa Daisy

Posts: 2961
Images: 489
Joined: Oct 1st, '11, 1:02 am
oooh, those diamonds cut out with the stitched sequins are the cutest little bits! LOVE.
Cocoa Daisy

Posts: 2401
Images: 92
Joined: Dec 18th, '12, 12:24 pm
Location: Ontario, Canada
This is my favorite!
love love this.
Oh how much fun is that hat? I love how you used this paper, it really really works. And I thought it was too soft to use. I was wrong.
---