Image Description
Uses Color Swatch as well as Paint Chip and Palette.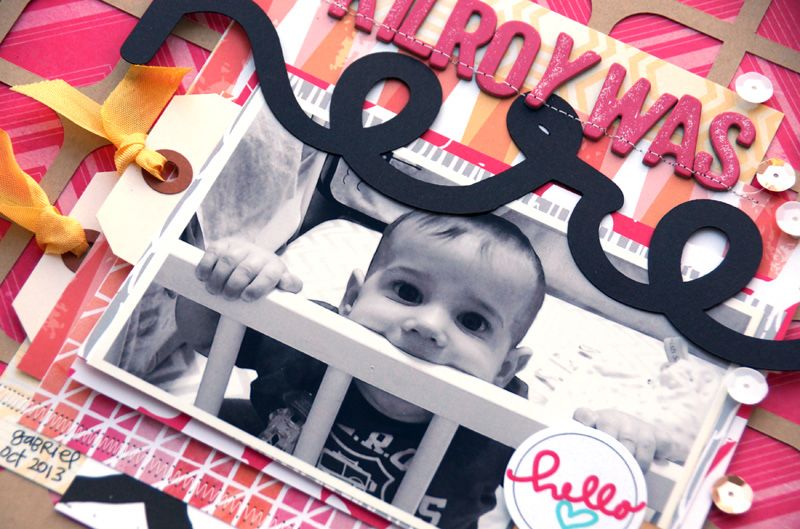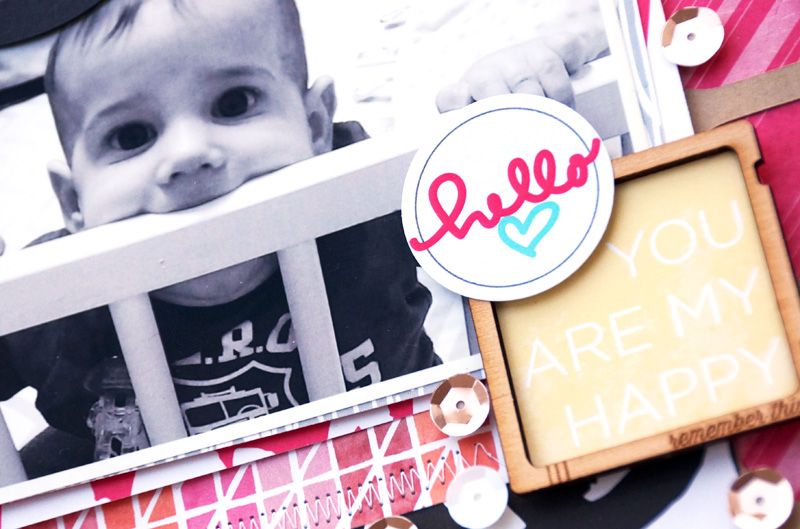 This is my sweet nephew. My sister sent me this photo with the title as her subject line. I had a Kilroy ceramic piece that I made as a kid and I think we both loved it. To have her remember that when she saw this sweet scene makes my heart swell for many reasons.
I loved all the pink in the kit, and especially loved this paper, but I decided to tone it down a bit by adding a die cut of kraft. I like how you can still see most of the pink, but it's not the main focus.
10 Comments • Page 1 of 1
i love this title Em! Does this totally date us though?I am thinking some here may not know of Kilroy? LOL Love the bold pink and black title.

Cocoa Daisy

Posts: 2961
Images: 489
Joined: Oct 1st, '11, 1:02 am
How funny, Emily!! I love the story, the photo. Your layers are perfect, and I really dig the two tags popping out from two different layers.
Lisa
My Creative Blog:
http://www.mypeaceofpaper.blogspot.com
My Family Blog:
http://www.flahertyfamily.typepad.com
Oh that is the perfect title! This is amazing!

http://roebuck-adventures.blogspot.com
I have no clue about the Kilroy reference, but I do know a thing or two about awesome layout design and this page nails that! That kraft design mimics the crib rails to me...such a cute picture!

Cocoa Daisy

Posts: 2648
Images: 217
Joined: Jul 5th, '12, 2:08 pm
Location: Michigan, USA
this is so adorable! love the kraft die cut over the pink.
Cocoa Daisy

Posts: 765
Images: 102
Joined: Nov 16th, '12, 12:57 pm
Location: alabama
Oh my gosh, this is really cute.
I love the story behind this. Made me smile
Design Team

Posts: 16889
Images: 1167
Joined: Apr 1st, '09, 7:28 am
Location: UK
Stunning! Love the kraft over the pink.
MARTI
Very cool! I love the layered background.
Great color! The photo is so sweet! The photo and the title really pops out from the backgrund!
---
10 Comments • Page 1 of 1