Image Description
We rode ponies, actually I think they were donkeys up the mountain so we could zipline down. The journaling, which is on the hanging tag, says: When we rode the ponies up to the zip lines, they said our pony would match our personality. Annie's was fast and focused. Mine was bringing up the rear. Kelly and Ethan's ponies varied greatly. So while not spot on, they did get a couple of us matched perfectly. Mexico, June 2013.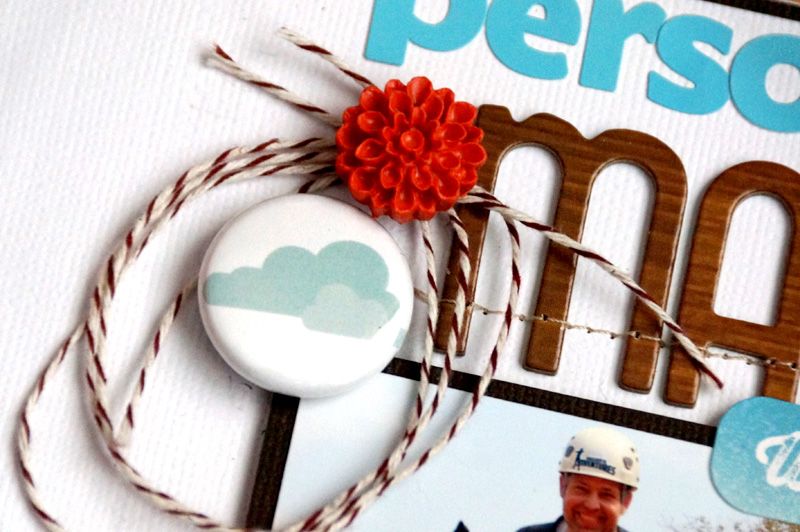 Sweet story and page.
I hope to zipline with you someday!
Also, Chip and I rode horses down to a waterfall while on our honeymoon in Hawaii. His horse was "Slow Joe". hee hee Thanks for jogging a fun memory from my past too!

Cocoa Daisy

Posts: 2648
Images: 217
Joined: Jul 5th, '12, 2:08 pm
Location: Michigan, USA
love the little "lasso rope" you made with the twine!
Super cool : )
Love the tag and the twine circle.
Design Team

Posts: 16889
Images: 1167
Joined: Apr 1st, '09, 7:28 am
Location: UK
Totally love this design!
Love the lasso and the pops of blue and chili pepper red/orange!

Cocoa Daisy

Posts: 2961
Images: 489
Joined: Oct 1st, '11, 1:02 am
Too funny! I have to admit when I first saw the layout, I was thinking, "Surely she's not calling him a JA!" lol
Fab layout!
Love the dark photo mats and how you used the turq pattern paper behind the photos. Really love the look of this page!
MARTI
Oh I so love the design with the title in the middle.
Daisy Girl

Posts: 169
Images: 58
Joined: Feb 28th, '13, 1:34 pm
Location: Southsea, England
---