My Roomie
---
Cocoa Daisy

Posts: 3170
Images: 366
Joined: Jul 20th, '09, 8:21 pm
Location: Tasmania, Australia
Image Description
LOVED LOVED LOVED sharing a room with Denise at CHA. She is the B.E.S.T.! EVER!
Used some gold embossing powder to alter some of the woodgrain alphas (found in the main kit).
cut up some of the cameras (from the Webster's "Snapshots" pattern paper, found in the "Line Drawing" add on) and filled a little glassine bag with a handful of cameras and a sprinkling of glitter.
if you know Denise you know it's true, she really does add glitter wherever she goes!
13 Comments • Page 1 of 1
Sharmaine.
I love you so much!
that little bag with the cameras is genius!
thanks doll.
I almost embossed my letters gold too! But I got lazy LOL! I love this!
Love that girl!
Cocoa Daisy

Posts: 1641
Images: 133
Joined: Sep 22nd, '11, 9:16 pm
Location: Chattanooga, TN
Love the bag with cameras. Lovely page.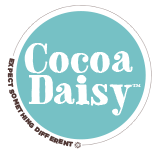 Cocoa Daisy

Posts: 397
Images: 27
Joined: Aug 12th, '12, 2:26 pm
Location: Between Going & Crazy
Love this! So many fun details!
I love this! So true that lady shines and spreads her glitter everywhere. Love the layers fab design! Xo
Love all the layers. You 2 should keep making love pages about each other. They are so sweet!
Cocoa Daisy

Posts: 430
Images: 241
Joined: Mar 21st, '11, 1:51 pm
Location: New York City
Sharmaine this is an amazing page
Love everything
Design Team

Posts: 16889
Images: 1167
Joined: Apr 1st, '09, 7:28 am
Location: UK
I just love the texture and layers and 'feel' of this page! I could have used some time around all you 'glitter gals' back at CHA. Still sorry I missed out on the fun.
Your pages and pictures make me fall in love with all of you in new ways. Thanks for sharing and scrapping them!
BTW, the stamp stamp is cool too!

Cocoa Daisy

Posts: 2648
Images: 217
Joined: Jul 5th, '12, 2:08 pm
Location: Michigan, USA
Really love the bag glitter and cameras, and the vellum in front of that chevron paper makes it look awesome. It blurs it in such a cool way. Denise does spread glitter, she's the best!
This is really amazing! Love everything!
Love the feeling in this page!
Love that you glittered the word glitter and the glassine bag.
MARTI
---
13 Comments • Page 1 of 1