Hanging with Riley
---
Cocoa Daisy

Posts: 765
Images: 102
Joined: Nov 16th, '12, 12:57 pm
Location: alabama
Image Description
This is my friend's sweet little babe. Isn't she adorable?! I love getting to push her in the stroller when we walk to the park. She is always full of smiles!
oh my gosh this is so cute!
OH MY!This is one of my Mandie favourites, right there!
LOVE IT
Sharmaine
http://skruijver.blogspot.com

Cocoa Daisy

Posts: 3170
Images: 366
Joined: Jul 20th, '09, 8:21 pm
Location: Tasmania, Australia
Mandie! this is adorable! and i love that font!!
-Joanne
instagram: @joannessmith
This is gorgeous! I see a scraplift coming.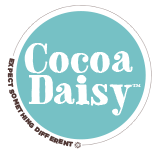 Cocoa Daisy

Posts: 397
Images: 27
Joined: Aug 12th, '12, 2:26 pm
Location: Between Going & Crazy
So sweet! Love the layers!!
Design Team

Posts: 16889
Images: 1167
Joined: Apr 1st, '09, 7:28 am
Location: UK
---