Hello & HI~
---
Cocoa Daisy

Posts: 2648
Images: 217
Joined: Jul 5th, '12, 2:08 pm
Location: Michigan, USA
Image Description
This 3-dimensional card was made using the Sketchbook and Freehand add-on this month. I made the little bow out of fabric scraps. I just love adding fun textures together- wood, fabric, shiny flair. It's all good, if you ask me. And totally worth the extra postage to make someone's day when they find this in their mailbox!
what an awesome card!
Gorgeous! Do you need my address?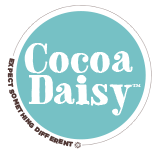 Cocoa Daisy

Posts: 397
Images: 27
Joined: Aug 12th, '12, 2:26 pm
Location: Between Going & Crazy
---