Image Description
I absolutely adore these letters from American Crafts! from add on #1.
10 Comments • Page 1 of 1
love our cat Pacho but seriously, he is weird.
Really really really cool, and I love that pop of yellow in the baggie, it makes the yellow in the paper really work. Such a cool combo! And a funny cat.
Cocoa Daisy

Posts: 2401
Images: 92
Joined: Dec 18th, '12, 12:24 pm
Location: Ontario, Canada
I love this pattern paper! It's gorgeous. I used just a incy bit so I could use the rest for a whole page. LOVE IT!!
Love your page Denise, SERIOUSLY GOOD!
Sharmaine
http://skruijver.blogspot.com

Cocoa Daisy

Posts: 3170
Images: 366
Joined: Jul 20th, '09, 8:21 pm
Location: Tasmania, Australia
Love this page. I love the little pen scribbles. Beautiful cat, btw.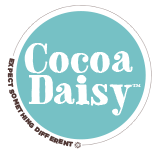 Cocoa Daisy

Posts: 397
Images: 27
Joined: Aug 12th, '12, 2:26 pm
Location: Between Going & Crazy
Weird cat! Weird catovner with a really good sence for things arty. Love this page. Love the scrabble and the colors.
Ha! I love all the bits on this and the list is hilarious!! love it!
Karen
Cocoa Daisy

Posts: 880
Images: 16
Joined: Nov 5th, '11, 10:53 am
Location: Hudson River VAlley - NY
This is so cool! I love the layers and the mess that is Denise! Awesome stuff!
Love this! You have no fear with the paint and mist! Ha ha, don't know why they like sinks! He's such a cutie!
Cocoa Daisy

Posts: 324
Images: 47
Joined: Nov 27th, '12, 9:30 am
Sweet photo! The alphas are awesome!
---
10 Comments • Page 1 of 1