lovely day @ home *February kit- Double Feature
---
Image Description
I used the main kit and the add-ons Starring Role and Now Showing.
The stencil that came with the kit was a bit tricky for me. I am a bit of a cleaner scrapper, so I decided to use it to create my own patterned paper. I laid out my stencil, patted my Versamark all over, and embossed it with white embossing powder, like so...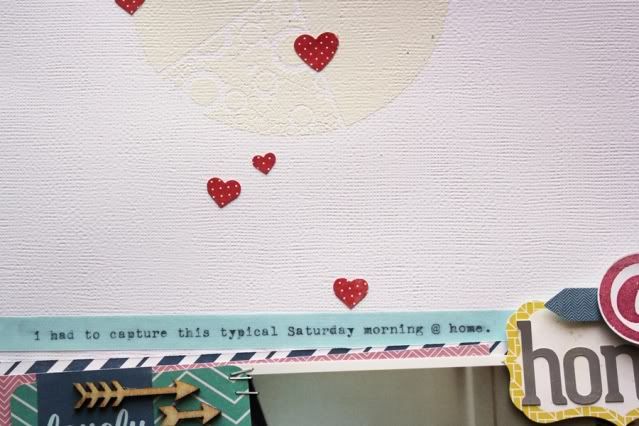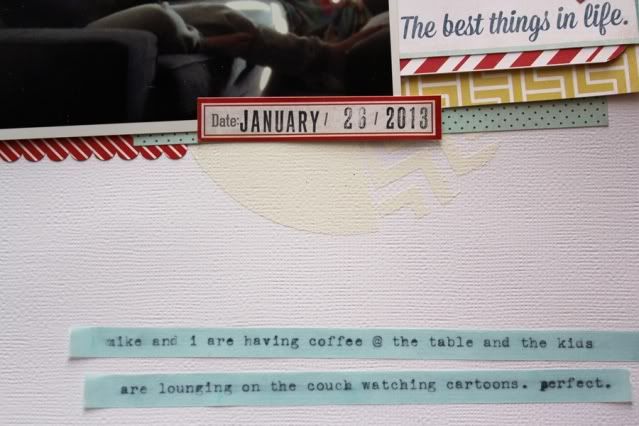 That stencil added a nice bit of detail without taking away from any of the elements on this lo. Very cool.

Cocoa Daisy

Posts: 2648
Images: 217
Joined: Jul 5th, '12, 2:08 pm
Location: Michigan, USA
Good Lord lady, you do everything well don't you?
Ooooo, the layers, the layers...!!! LoVE!
Design Team

Posts: 16889
Images: 1167
Joined: Apr 1st, '09, 7:28 am
Location: UK
Love that technique and the layout!
Great way to use the stencil!
MARTI
---