Goodbye Old Chum
---
Cocoa Daisy

Posts: 765
Images: 102
Joined: Nov 16th, '12, 12:57 pm
Location: alabama
Image Description
My son & his best friend kept saying this to each other after school one afternoon. His mom and I were dying laughing. No idea where they got the phrase from, but it was FUNNY! I used the main kit, Add on 1 & the alphabet stamps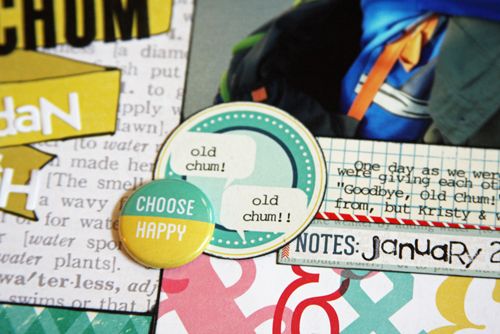 thats so cute! kids can be so funny. I love all the stampage, and very clever- typing on the die cut. I don't always have the best success with that.
How adorable!
love stories like this. They grow and change so fast. we think we will remember but we don't.
this is happy and colorful.
again, I really like how you ink the edges.
Great story! It cracks me up. The layout you created is beautiful! I really love the color blocking and how you did the title.

Denise
Those kiddos!! Too cute!
Love the layout design too!
-Joanne
instagram: @joannessmith
---