Image Description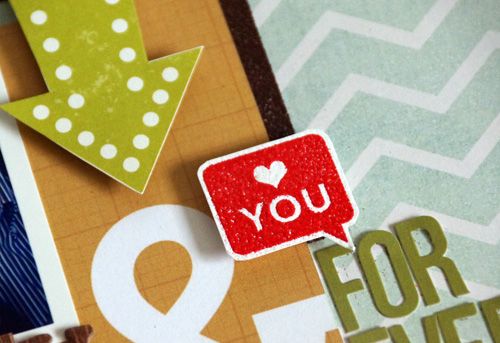 what a great photo of the two of you. Love how you embossed the love you for this layout
I think the two of you should go into politics and prove that there is such a thing as making it work...together! Sweet page. Sweeter pic.

Cocoa Daisy

Posts: 2648
Images: 217
Joined: Jul 5th, '12, 2:08 pm
Location: Michigan, USA
This is so lovely! Love the embossing!
Love the arrow and the journaling underneath your pic!! So sweet
Congrats on soo many years together xx
Daisy Girl

Posts: 121
Images: 15
Joined: Jul 18th, '12, 9:54 am
Location: New Brunswick, Canada
Great LO and a great memory! Love the embossed decoration and the big alphas which also became great decorations!
---