Image Description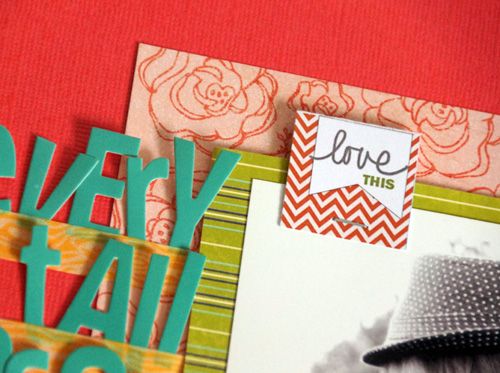 Ha ha ha ha - what a great photo and caption
One of my favorite color combos. Aqua and red! I have got to start printing out more black and white photos. This is so great.

Cocoa Daisy

Posts: 2648
Images: 217
Joined: Jul 5th, '12, 2:08 pm
Location: Michigan, USA
What a fun idea to use the tape!
Oh my goodness! I LOVE how you popped the top of the alphas off the page! Never seen that before and it's fantastic! I also love this color combo- it's retro and modern all at once.
Lovely! The photo is both beautiful and fun at the same time. Love all the big alphas
---