November Kit - Travel Day
---
Design Team

Posts: 16889
Images: 1167
Joined: Apr 1st, '09, 7:28 am
Location: UK
Image Description
Travel Day, the start of our vacation.
Airports and planes.
I had a few stories to document such as Hollie finding going through security her best bit!! (odd) Me buying Louis a Monkey neck pillow and Louis wearing it all the time and the kids and I find that one of our bags was buzzing and vibrating when we collected it in Orlando
to find out later it was Hollie ladyshave.
I got all the stories down on the Crate paper tags and made a vellum pocket to keep them together. I used the ribbon from the main kit and cut a length into 3 to make it thinner and easier to use.
I also used the Sunburst Stencil which is my fave.
http://www.cocoadaisy.com/store/crafter ... -1328.html
Along with these mists.
http://www.cocoadaisy.com/store/maya-mi ... -1331.html
http://www.cocoadaisy.com/store/maya-mi ... -1085.html
Gorgeous page.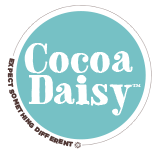 Cocoa Daisy

Posts: 397
Images: 27
Joined: Aug 12th, '12, 2:26 pm
Location: Between Going & Crazy
Your misted background is perfect! LOVE the pocket for your journaling!
Daisy

Posts: 56
Images: 75
Joined: Apr 22nd, '10, 10:31 pm
This is just all around awesome, Lisa! Love that vellum pocket with the 3 tags inside, too!
Lisa
My Creative Blog:
http://www.mypeaceofpaper.blogspot.com
My Family Blog:
http://www.flahertyfamily.typepad.com
LOVE how you used the vellum for the pocket!
Love that you got so many fun stories on one page, that's an awesome way to do it! And these photos are really great representations!
---